Micam closes with over 43 thousand visitors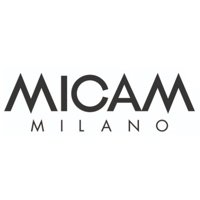 The 87th edition of the international footwear show Micam, held at Fiera Milano (Rho) between the 10th and the 13th of February, closed with a total of 43 thousand visitors, in line with the February 2018 edition
The most recent edition of footwear show Micam closed Wednesday, 13th of February, with more than 43 thousand visitors, in line with the February 2018 edition: "if we count individual entries, this edition has seen a 2.5% overall increase, with more Italian visitors, who made up for the drop in international visitors", commented Assocalzaturifici Chair Annarita Pilotti. "This figure offers us two themes for reflection: the dynamics of buyers' visits are changing, as they have less and less free time, and promotion of Micam within Italy is working", Annarita concluded.

Among international visitors, this edition saw a boom in visitors from the United States (+35%) and Canada (+38%), countries which are demonstrating growing interest in European footwear, despite the fact that important trade fairs were held on the same dates in North America.

Historic European markets such as Russia, France and Germany have registered a double-digit drop in visitor attendance, the only exception being Spain, the most important country in Europe, with a 10% increase in visitor numbers.

"We are closing the 87th MICAM aware that we have transformed our event into a fashion incubator, always responding to the demands of the market. The event is not only an essential business platform for companies, but an aggregator of trends and new consumption habits", continued Pilotti. "We now find the world's top footwear suppliers at Micam, thanks to the presence of prestigious manufacturers from five continents: a thousand different interpretations of style and quality, all at the disposal of international buyers looking for trendy products in the middle price range".

Micam will be back at Fiera Milano (Rho) from the 15th to the 18th of September 2019 to celebrate its fiftieth birthday with a presentation of the Spring/Summer 2020 collections.