LVMH with 84% decline in net profit sees recovery in China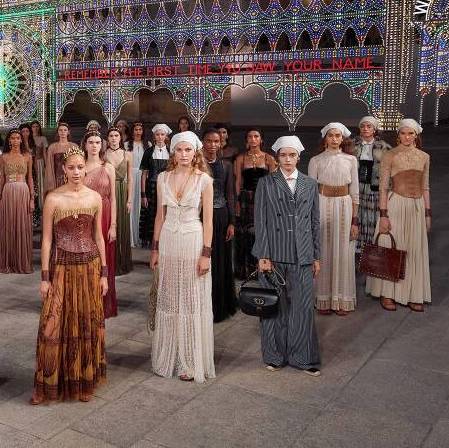 In the first half of the year, LVMH Moët Hennessy Louis Vuitton recorded revenue of 18.4 billion euros in the first half of 2020, down by 27%. Net profit was down by 84% in the period. However, the group already witness recovery in China
"LVMH showed exceptional resilience to the serious health crisis the world experienced in the first half of 2020. Our Maisons have shown remarkable agility in implementing measures to adapt their costs and accelerate the growth of online sales. While we have observed strong signs of an upturn in activity since June, we remain very vigilant for the rest of the year", commented Bernard Arnault, Chairman and CEO of LVMH.

LVMH Moët Hennessy Louis Vuitton recorded revenue of 18.4 billion euros in the first half of 2020, down by 27%. On an organic basis, revenue declined by 28% compared to the same period in 2019. In the second quarter, revenue was down by 38% on an organic basis compared to the same period in 2019. Although there were encouraging signs of recovery in June across several of the group's activities, revenue was notably down in the United States and Europe during the quarter. Asia, however, has seen a marked improvement in trends, with a strong rebound in China in particular.
Profit from recurring operations amounted to 1 671 million euros for the first half of 2020 and operating margin stood at 9%. The profitability of Louis Vuitton, Christian Dior and Moët Hennessy remained at a high level. Group share of net profit amounted to 522 million euros, going down from 3 268 million euros in the first half of 2018, a 84% decline.



Fashion & Leather Goods
This business segment recorded a 24% decline in organic revenue in the first half of 2020 in an environment marked by the closure of stores in many regions across the world. China recorded a very strong recovery in revenue in the second quarter and there has been a gradual improvement since May in Europe and the United States. "The brands' strict cost management made it possible to limit the decline in profit from recurring operations to 46%".