LVMH says its first quarter showed good resilience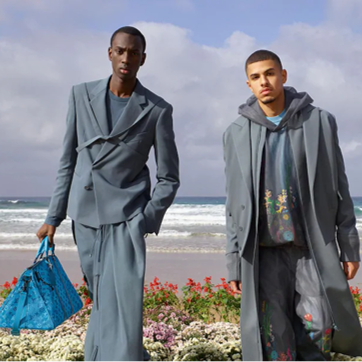 The French-based luxury group recorded revenue of 10.6 billion euros for the first quarter of 2020, down by 15% compared to the same period in 2019 and down by 17% on an organic basis
Bernard Arnault, Chairman and Chief Executive Officer of LVMH, said: "In this unprecedented context, I would first like to thank our teams around the world, who have mobilized to help caregivers and participate in the collective effort by making hydroalcoholic gel for hand sanitizers, by facilitating the movement or by producing medical masks or even by sourcing critical equipment for hospitals. The health and safety of our employees and customers must remain our top priority. On a global scale, the Group works closely with the teams of each of our Maisons to provide them with all the resources they need. Thanks to everyone's commitment and the strength of its brands, the LVMH group maintains good resilience in the face of this worldwide challenge. For several weeks, our teams have once again demonstrated that excellence, creativity and responsiveness will allow us not only to overcome this crisis but, above all, to emerge even stronger when it fades."


Fashion & Leather Goods
The Fashion & Leather Goods business group recorded a decline in organic revenue of 10% in the first quarter of 2020 in a market environment defined by store closures in several regions around the world. Online sales saw rapid growth. Louis Vuitton and Christian Dior, in particular, continued to show creative momentum. The other brands continued the efforts to strengthen their resilience. Manufacturing sites of the Group's Maisons are preparing to reopen with maximum safety conditions for employees following the suspension of activity in mid-March.


Impact of Covid-19
The closures of the LVMH's manufacturing sites and stores in most of the world's countries in the first half will have an impact on the annual revenue and results. This impact cannot be precisely evaluated at this stage without knowing the timetable for a return to normal business in the different areas where the Group operates.

By mid-April, LVMH Board of Directors assessed the economic situation resulting from the Covid-19 pandemic and decided to propose a 30% reduction in the dividend announced back in January for Shareholders' approval at the AGM on the 30th of June. The dividend for 2019 will therefore be 4.80 euros per share and, given the interim dividend paid on the 10th of December 2019, the balance of 2.60 euros per share will be paid on the 9th of July 2020. In addition, the Board was informed of the decision taken by Bernard Arnault, as Chairman and Chief Executive Officer, and by each of the other Executive Board members to give up their remuneration for the months of April and May 2020 as well as all the variable remuneration relating to 2020. Finally, the Board members of the company took the decision to reduce their attendance fees by 30% for 2020.