LVMH: fashion and leather goods division with improved revenue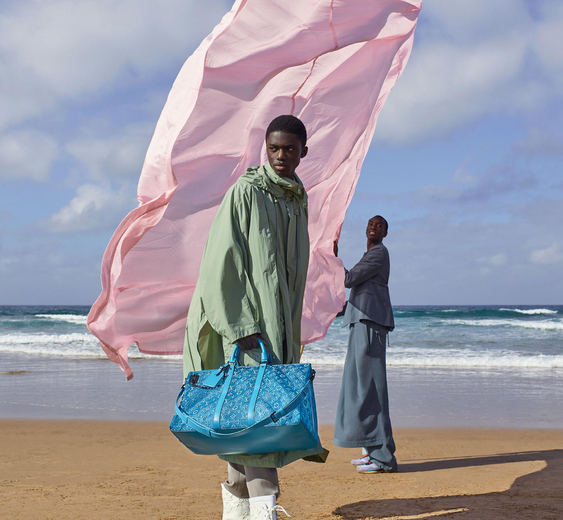 The luxury group recorded revenue of 30.3 billion euros in the first nine months of 2020, down by 21%. Revenue was down by 7% in the third quarter, reflecting an improvement in trends, with a return to growth in the Fashion & Leather Goods segment
"Since the start of the year, LVMH has demonstrated good resilience in an economic environment severely disrupted by the serious health crisis that led to the suspension of international travel and the closure of the group's stores and manufacturing sites in most countries over a period of several months", it can be read in the press statement.

Revenue was down by 7% in the third quarter on an organic basis, reflecting a marked improvement in trends compared to the first half, notably a return to growth in Cognac and Fashion & Leather Goods. The encouraging signs of recovery observed in June for several of the group's activities were confirmed in the third quarter in all regions, notably in the United States, and in Asia, which once again grew over the period.



Fashion & Leather Goods
This business segment saw its organic revenue decline by 11% over the first nine months of 2020 in an environment marked by the closure of stores for several months. The third quarter saw a strong rebound in activity, with double-digit organic revenue growth. Christian Dior showed remarkable momentum, with new products such as the Dior Bobby bag and the knitted Bar jacket, being very well received. Following its success in Paris and London, the Christian Dior, Designer of Dreams exhibition opened in Shanghai. The other fashion brands also saw a good improvement in their activity in the third quarter, notably Fendi, Loewe and Celine.
Outlook
In a very turbulent context, marked by continuing economic and health uncertainties, LVMH will continue to exercise caution, strengthen its cost controls and selectivity in its investments: "The group will maintain a strategy focused on preserving the value of its brands, by continuing its marketing and communication investments and relying on the exceptional quality of its products and the reactivity of its organisation. LVMH will rely on the power of its brands and the talent of its teams to further extend its global leadership in the luxury market in 2020".

The decision to pay an interim dividend will be discussed by the Board of Directors before the end of the month and announced thereafter.
Tiffany's Update

LVMH filed its countersuit against Tiffany with the Delaware Chancery Court on the 28th of September. To date, nine of the ten required regulatory authorisations have already been obtained and LVMH expects to receive approval from the European Commission by the end of October. The trial is scheduled for the 5th of January 2021.