LVMH not to go ahead with Tiffany deal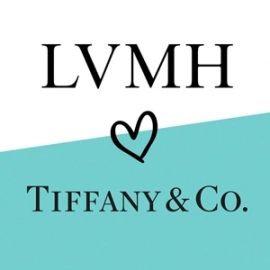 The French luxury goods giant LVMH has said it is not proceeding with the deal to acquire the US-based jeweller Tiffany & Co. Tariffs fight between the US and France might have contributed to the decision
In a statement issued by LVMH it can be read that "after a succession of events which undermine the acquisition of Tiffany & Co, the Board of LVMH met to review the situation relating to the contemplated investment in light of these recent developments".
The French-based luxury group said its Board had concluded it would be unable to complete the deal by the closing deadline of 24th of November outlined in the 2019 merger agreement, and now it seems that the decision came after a request by the French government to delay the takeover due to tariff threats from the US. "The Board learned of a letter from the French European and Foreign Affairs Minister which, in reaction to the threat of taxes on French products by the US, directed the Group to defer the acquisition of Tiffany until after the 6th of January 2021. Furthermore, the Board noted Tiffany & Co.'s requested to extend the "Outside Date" in the Merger Agreement from the 24th of November to the 31st of December 2020. As a result of these elements, and knowledge of the first legal analysis led by the advisors and the LVMH teams, the Board decided to comply with the Merger Agreement signed in November 2019 which provides, in any event for a closing deadline no later than the 24th of November 2020 and officially records that, as it stands, the Group LVMH will therefore not be able to complete the acquisition of Tiffany & Co".
Is the tariff war back?
The mentioned letter referred the US intention to implement customs duties on certain French industries by the 6th of January 2021, which would include luxury goods, in a reaction to France adopting the tax over digital services. The ministry's letter appeals to LVMH's patriotic duties to counter the US push: "I am sure that you will understand the need to take part in our country's efforts to defend its national interests".

Next chapters of the tariff war and of the LVMH - Tiffany deal are expected, as for now Tiffany already filed a lawsuit with the Delaware Court of Chancery seeking to force LVMH to close the transaction by the deadline of 24th of November.

Image credits: financescp.net