Lemon Jelly's first pop-up store in Asia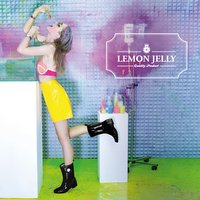 The brand is part of Portuguese-based Procalçado, a group of companies with 4 decades of experience in the footwear industry
Lemon Jelly recently opened a pop-up store in Tokyo after a successful experience in Paris. In a fast changing world with growing international competition amongst brands, pop-up stores, also known as short term retailing (as they are usually open for only a few weeks) present themselves as excellent opportunities for testing concepts and adjusting lines of products, while they allow a first approach to new markets.

The Lemon Jelly pop-up store was located at the Lumini Shinjuku shopping centre, located above the busiest passengers train station of the world. The brand confirmed that Japanese consumers reacted extremely well to its products, specially to the strong colours, which motivated the brand to set up a another pop-up store in Japan later in the year.

After 40 years designing and producing injected soles for all around the world, the management team behind Procalçado decided it was time to take a risky move and evolve to a new type of business. They have decided to use the accumulated know how and used their imagination and creativity to add footwear to their business of soles production.

José Pinto, the brand's CEO, stated: "it was "only" a matter of developing more complex molds". Fantasy, joy and color, and a constant will to work in new themes for each collection, like using transparencies and patterns, is the key of success for Lemon Jelly when producing boots, sandals, shoes, galoshes and accessories, all distinctive by their tempting smell. In the brand's own words, this results in: "shoes that taste like the sweetest sweets: A feast of ice cream, jelly beans, gummy bears and popsicles. They sound like giggling and feel like a cuddle. They smell like Lemon Jelly".