Lemon Jelly reinforces presence in children's segment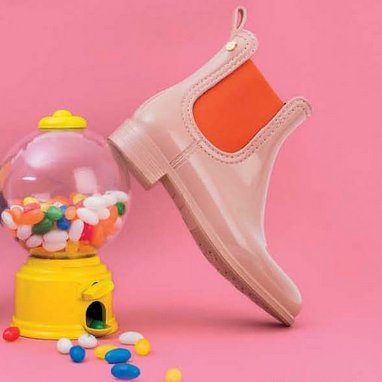 Portuguese exports of children's footwear have been increasing steadily in recent years and now amount to 150 million euros. Brand Lemon Jelly is now focusing on this segment as well
The footwear brand, born within the Procalçado group, is reinforcing its presence in the children's segment.

The Portuguese-based brand aims to present collections with "the style, fun and versatility of the Lemon Jelly footwear in small numbers and without losing the essence that already conquered the mothers," said José Pinto. "Idolising the mother is the most natural thing for a girl and if the mother is always fashionable, like any Lemon Jelly fan, it is more than likely that good taste is inherited by the child."

The Lemon Jelly Kids collection has everything in common with the rest of the brand's ranges. The materials, the forms, the aroma, the design details and the functionality, "all were passed on to the newest generation of Lemon Jelly followers."