Leather Naturally publishes Guide to Modern Leather Making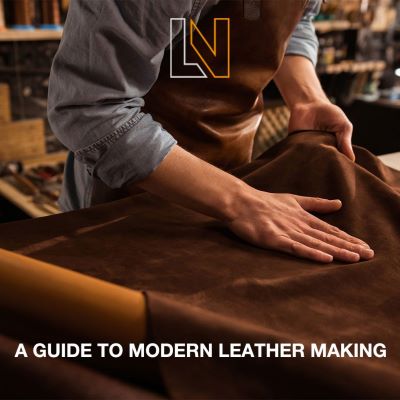 The Guide to Modern Leather Making (MLMG) intends to constitute a comprehensive tool to anyone wanting to learn more about the production of modern leather
The document, divided into eight chapters, covers the entire leather making process, from hide to finished products, as well as the topics of sustainability, biodegradability and water treatment. In detail, it provides informative content on hide properties, modern leather processing, chemical management, test methods and leather types, closing with a visualization of a modern tannery.

According to Leather Naturally, which is a not-for-profit industry members association, focused on education and the promotion of leather, the MLMG was created for a wide range of audiences: designers and developers with no formal leather experience, students from the sectors of fashion, interiors, automotive and even retail teams who want to be better informed about the leather used in the products they sell.

The document was prepared by Dr. Luis Zugno, Global Innovation at Buckman, IULTCS Secretary and Management Board Member of Leather Naturally, with the contribution of a global team of chemists, industry professionals and companies. Dr. Zugno declared that "this comprehensive guide is the work of the largest global collaboration project in the leather industry to produce the finest technical, visual and inspiring presentation that elegantly communicates how modern cow leather is made".

Image Credits: mpastyle.it