Leather has a role to play in the fight against deforestation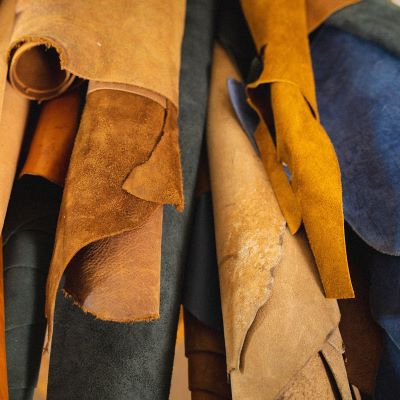 The World Wildlife Fund (WWF) has called out for traceability along the leather value chain, while signalizing the key role leather can play in the fight against deforestation
"Leather is an important byproduct of cattle production with a rich history. Its
durability and position as a luxury good
make it a desirable material across a variety of industries. Rising beef consumption globally means
hides will continue to exist in the market and if they are not used for leather
, they often go to waste, creating methane while sitting in a landfill", summed up the WWF in the report '
Leather Also Has a Role to Play in the Fight Against Deforestation
'.
The document points out that leather, which is entirely a byproduct of the beef and food industries, is one of the oldest forms of upcycling, but, yet, it has been "viewed negatively for the environmental impacts and animal welfare issues of cattle production". So, the environmental organization called out for a contextualized look into the real benefits of this raw material, given the leather industry's untapped potential for influencing sustainable practices, particularly, eliminating deforestation and conversion in the supply chain.

According to the WWF, "the most critical action that companies with a leather footprint can take is to commit to DCF (deforestation and conversion-free) production", supported by the Science Based Targets Initiative Forestry, Land, and Agriculture (SBTi FLAG) sectoral decarbonization approach, which identifies regional GHG intensities for raw hide over time that are consistent with a 1.5C climate future. This measure ensures additional income or other business benefits for the beef producers of DFC hides, thus strengthening "their economic position while simultaneously providing [the companies] leverage for purchasers of hides and leather", details the document.

Additionally, companies working with leather ought to foster close collaboration with the beef and dairy industries, working even with slaughterhouses and their supply chains back to direct and indirect suppliers, thus fostering traceability across the leather's value chain.

The use of alternative tanning processes to reduce and eliminate the use of chemicals hazards for the environment, the establishment of recycling programmes, and the development of efforts to increase consumer awareness of leather's sustainability potential can also enable the industry to "further deepen leather's enduring sustainability legacy and ensure its environmental impact is minimal", concludes the WWF.

Image Credits: texfash.com