Indonesia targeting the top 3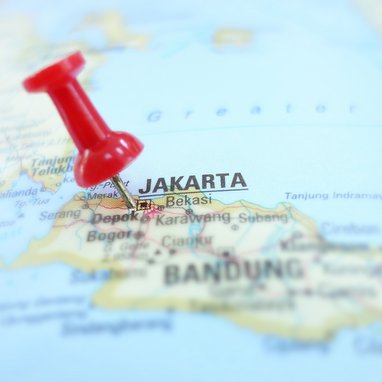 The country's footwear production reached 1.185 billion pairs in 2016, making Indonesia the 4th largest manufacturer. Now, authorities are focused on moving the country's production capability to the big three
Indonesia is targeting the third position in the global footwear industry by improving its current position as the fourth country after China, India, and Vietnam.
According to the
World Footwear Yearbook in 2016
(
AVAILABLE HERE
) Indonesia has produced 1.11 billion pairs of shoes, which made the country the fourth largest producer with a 4.9% share in worldwide footwear manufacturing.
"
This year, we are targeting to enter the big three, supported by government interventions and ease of doing business
", Industry Ministry`s Small and Medium Industries for Fashion and Crafts director, E. Ratna Utarianingrum, stated during a talk held at the Prasetya Mulya University, in Jakarta.
Data from the latest edition of the World Footwear Yearbook indicates that Asia is in charge of 57% of all footwear production, being the home continent of the four largest worldwide players: China (57.0% share), India (9.8%), Vietnam (5.2%) e Indonesia (4.8%).
The local authorities want Indonesia to continue on its path to increase the footwear industry capability, by focusing on the design, management and distribution, in order to also be able to compete with the bigger players in the worldwide industry.
Through the Indonesian Footwear Industry Development Center (BPIPI) at the ministry, the government seeks to increase the skills of national shoe craftsmen, whose alumni have reached eight thousand people since its establishment in 2009. In addition to recognizing new shoe entrepreneurs, the center also provides coaching program for crafters to run their business and tackle various problems,
In parallel, the authorities recently announced its "
Making Indonesia 4.0
" plan in which food and beverage, textile and garment, automotive, chemical and electronics
industries are called for further development
, which should be achieved through efficiency enhancements, improved transportation and the use of advanced technology like artificial intelligence, robotics and the Internet of Things. The development of the five sectors is also aimed at making Indonesian products
more competitive and boosting exports
enough for them to contribute 10% of GDP by 2030. The government also expects this to lead to the creation of new jobs (ranging from seven million to 19 million).