Hermès with strong sales growth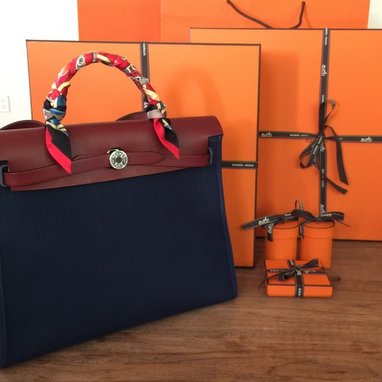 The French-based luxury group announced consolidated revenue for the first half of 2018 amounting to 2.853 billion, up by 11% at constant exchange rates and by 5% at current exchange rates. Sales growth was solid and particularly sound in the group's stores (+11% at constant exchange rates)
Hermès has announced a set of very positive results for the first semester of 2018, with particular note to the sustained growth in the second quarter (+12% at constant exchange rates and +7% at current exchange rates), which was driven by the continuing momentum across all business lines and in all geographical areas.
In the first half of 2018, revenue increased in all geographical areas worldwide. Asia excluding Japan (+15%) continued its outstanding performance, with positive momentum in continental China and the whole region. Japan (+7%) confirmed its robust growth with no price effect. America (+12%) progressed well with high demand. In May, the group opened its 34th store in the US, at Palo Alto in the heart of Silicon Valley. Europe excluding France (+7%) and France (+8%) achieved good performances despite the strengthening of the Euro.

The new website hermes.com was successfully deployed in Europe at the end of March, offering a one-stop address for both editorial content and products.


Sales by business line
The performance in the first half was driven by solid growth across all business lines.
Growth in Leather Goods and Saddlery (+8%) was sustained over the first half of the year. Demand remains high and the production capacities continued to increase, with the opening of the Manufacture de l'Allan in April, completing the craftsmanship production capacities in Franche-Comté around the Seloncourt and Héricourt sites, and the start of the Guyenne and Montereau production site projects, scheduled for completion in 2020.

The Ready-to-Wear and Accessories division (+17%) pursued its growth and the Silk and Textiles business line (+7%) confirmed its favourable momentum with sustained demand, thanks to the diversity of materials and wealth of creations, particularly around silk twill and cashmere.
Driven by the successes of Terre d'Hermès and of Twilly d'Hermès, Perfumes (+15%) recorded a sharp increase; the Watches business line (+9%) posted a good sales performance in the group's stores and Other Hermès business lines (+24%), which encompass Jewellery, Art of Living and Hermès Table Arts, recorded strong growth over the period.
Other highlights
At the end of June, currency fluctuations were unfavourable to the company's results, representing a negative impact of 165 million euros on revenue.



Outlook
In the medium-term, despite growing economic, geopolitical and monetary uncertainties around the world, the group confirms an ambitious goal for revenue growth at constant exchange rates.