Strong sales growth posted by Hermès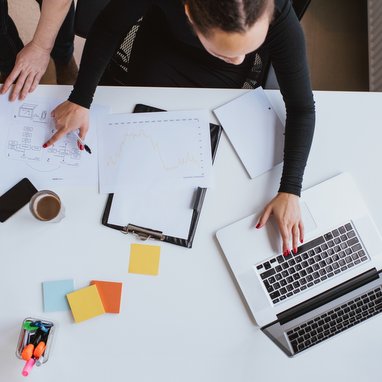 The French-based luxury group announced strong sales growth in the first quarter (+14%), as a result of a strong momentum registered across all geographic areas
The group's consolidated revenue amounted to 1 352 million euros in the first quarter, up by 13.5% at current exchange rates and by 11.2% at constant exchange rates. Hermès' strong performance continued thanks to the solidity of a well balanced growth model, based on the attractiveness of a rich and diversified business offering, and the healthy geographical distribution of its sales.

Sales growth was very sustained in the group's stores (+13% at constant exchange rates) and in the first quarter 2017, all geographical areas posted good organic growth.

Asia excluding Japan (+16%) achieved a remarkable performance, with a positive trend in continental China and improvements in the context in Hong Kong and Macao. Japan (+2%) continued to grow as driven by its selective distribution network. America (+14%) achieved a good sales performance despite an uncertain economic environment. Europe excluding France (+9%) continued outstanding growth and benefitted from the opening of new stores, and France posted a smaller growth rate (4%).

The performance in the first quarter confirmed the positive momentum in the Silk, Ready-to-Wear and Accessories, and Perfumes segments. Growth in Leather Goods and Saddlery (15%) was very sustained in the first quarter. Development was supported by the sustained pace of deliveries at the start of the year and investments for a third site in Franche-Comté continued.

The Ready-to-Wear and Accessories division (+8%) was driven by the success of the latest ready-to-wear collections as well as jewellery accessories and shoes. The Silk and Textiles business line (+9%) pursued its momentum in the first quarter with sustained demand, after being penalised by events in Europe and by slowing sales in Greater China at the beginning of last year. Perfumes (+19%) and other Hermès business lines (+17%) also recorded strong development over the quarter.

At the end of March, currency fluctuations represented a positive impact of 27 million euros on revenue.

The group underlined that growth at the end of March, which benefits particularly from a favourable comparison basis, cannot be projected over the full year 2017.