Havaianas expands ReCycle initiative in Asia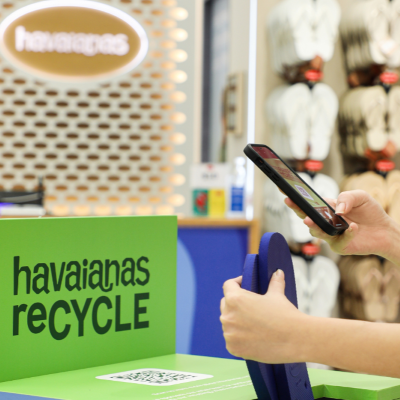 The Havaianas Asia Pacific (APAC) division has committed to collecting 10% of the total sold flip-flops using Recycle stations in-stores across the region by 2030
The initiative was successfully launched in Australia in October 2021, leading Havainas APAC business to expand it across the entire region since last month, including already the markets of Singapore, the Philippines, Indonesia, and Thailand. Taiwan and New Zealand markets will also join the initiative in 2023. The Recycle initiative invites consumers to consciously dispose of their hold pairs in ReCyle bins located in Havaianas stores. The collected flip-flops are then sent to a local recycling partner to be transformed into a new eco-friendly product.

In addition to the collection goal, Havaianas will also guarantee that 100% of its monobrand stores in APAC feature collection points by 2030. So far, the brand has set up more than 100 stores with collection points in the markets mentioned above, and expects another 20 monobrand stores to add collection points during 2023, thus achieving 40% of the 2030 goal by the end of 2023.

"We are proud to make this pledge that sets out to mitigate the impact on the environment here in Asia, by reducing the amount of rubber flip-flops ending up in landfills", commented said Robert Esser, President of Alpargatas, S.A. for APAC and China, thus supporting the Havaianas global ambition to take the required operational steps to contribute to a more sustainable future. This initiative is in line with several goals established by the parent company, the Brazilian Alpargatas, following the UN's sustainable development goals, to contribute to a more circular economy while reducing impacts on the environment.

"Alpargatas and the Havaianas brand is seeking to make it easier for people to make more conscious choices in their daily lives. To do this, we are immersed in our processes and products, seeking innovative solutions and rethinking traditional logics, from raw materials, production, transport, to the possibilities of final disposal and new lifecycles", concluded Robert Esser.

Source and Image Credits: retailinasia.com