Global leather industry issues manifesto ahead of COP28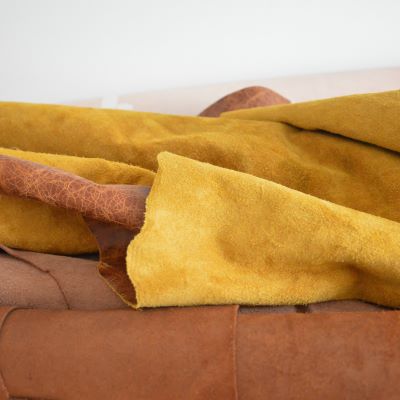 Leather associations from around the world have signed a manifesto to call on COP28 delegates to recognise the positive role of natural materials such as leather in people's lives and livelihoods
Ahead of the
upcoming COP28
(UN Climate Change Conference), which will be held from the 30
th
of November to the 12
th
of December in the UAE, the
worldwide leather industry
, led by the International Council of Tanners (ICT),
released a new manifesto
to "call for greater understanding and integration of natural materials", particularly leather, "in addressing the challenges of man-made climate change".
According to the document, natural materials are a viable alternative to using fuel-derived synthetics in fashion and other industries, meeting the demands of emerging circularity policies. As far as leather is concerned – it adds – there are "huge volumes" of "readily available versatile hides and skins going unused, which could be transformed into sustainable leather". In addition to the positive environmental impact, this would also make it possible to supply footwear to 33% of the world's population, while creating new jobs and promoting sustainable agricultural practices.

The undersigned organisations are therefore calling on COP28's delegates to recognise the cyclical and climate-efficient nature of natural fibres "and their potential for a positive contribution to reducing the climate impacts of consumer products", where possible, to encourage the use of these resources to reduce dependence on fossil-fuel-based materials, and to push for the implementation of LCA methodologies to accurately measure the environmental impact of all materials.
The manifesto also highlights the practice of slow fashion, especially opting for durable products that can be "repaired, refurbished and last for years".

Image Credits: Ranurte on Unsplash