French footwear exports in growing mode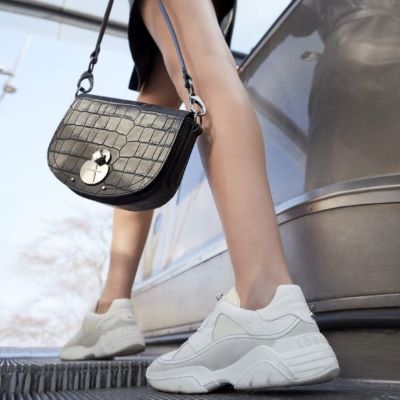 In the first eight months of 2021, French footwear exports increased by 19%, totalling 2.58 billion euros, as compared to the same period of 2020. Leather goods exports have also grown by 34%
The data, compiled by the Conseil National du Cuir, distinguishes between footwear and slippers. So, from January to August 2021, footwear exports alone were worth 2.57 billion euros, growing by 19%, and slipper exports have decreased to 13.5 million euros from 16.8 million euros in the same period last year, reflecting a decline of 20%.

In the first eight months of 2021, France's footwear imports totalled 4.46 billion euros. This reflects growth of 14%, as compared to similar period last year. Footwear imports alone have increased by 14%, totalling 4.38 billion euros, and slipper imports have grown at the same rate, adding up to 75.1 million euros.

The data also shows that from January to August 2021, French leather goods exports increased by 34%, reaching 6.31 billion euros, as compared to the same period last year. Of the total, 3.83 billion euros came from handbags exports (up by 42%).

French retailers and brands have also bought leather goods in the value of 2.11 billion euros, indicating growth of 14%, mainly due to handbags (worth 857.1 million euros).

France's footwear industry
In 2020, France was the 3rd footwear importer and the 7th exporter worldwide, in terms of value. According to the World Footwear 2021 Yearbook (
More information available HERE
), French exports, which had been growing slowly since 2018, decreased in 2020 in line with its imports, most likely due to the pandemic. In 2020, France imported 403 million pairs of shoes, worth 7.37 billion US dollars, and exported 107 million pairs, valued at 3.90 billion US dollars.
Image Credits: insidr.co