Register to continue reading for free
France Retail: So far, back in business, but for how long?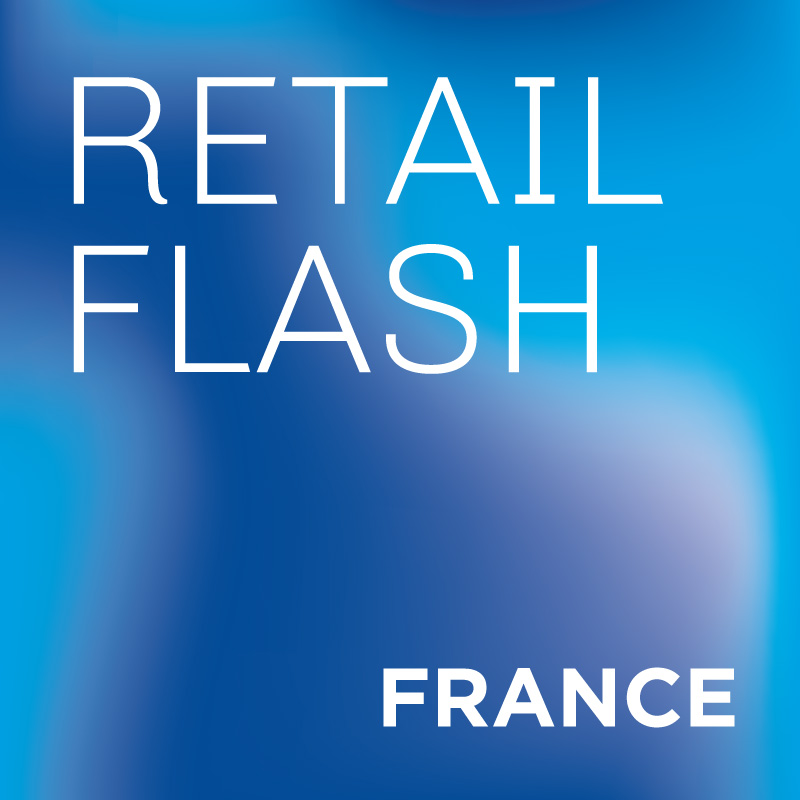 After a lost spring, a season heavily impacted by the COVID-19 crisis, the French retail market reacted well, and summer sales brought a good mood to the business. However, a second wave hitting the country after the summer led to a November with closed stores (non-essential stores were not open for over a month). The enthusiasm of the reopening on the 28th of November led crowds to queue for visiting some stores. However, it is not clear if this will be enough to ensure an end of the year out of the red.
RETAIL SALES

So far in 2020, footwear retail sales in France followed the same atypical pattern as elsewhere in Europe: they evaporated in March and April as a reaction to the COVID-19 outburst and subsequent lockdowns and movement restrictions, and resumed quickly in May, to reach the usual 80 points corridor in June (2010=100).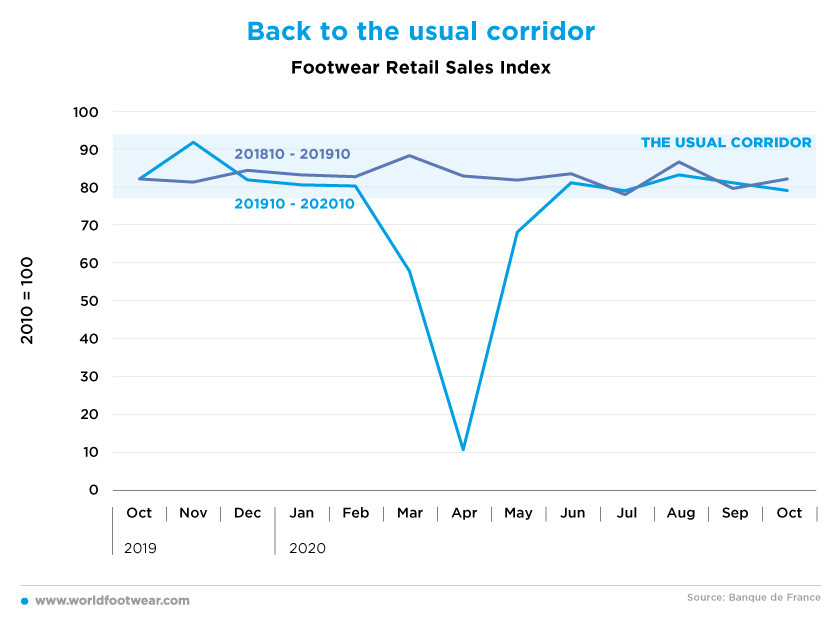 According to the French Footwear Federation (Federation Française de la Chaussure), over the period March to August, footwear sales declined by 23% in turnover and by 18% in pairs. The 3-week delay in the start of the sales season made it possible to limit the increase in the weight of sales with discounts over the entire season. The Federation seems to have no question about the appetite for shoes: "Consumers have found, after deconfinement, the desire to buy shoes. 78% of them say that the sanitary measures taken by shoe stores are sufficient to go back to shopping, while 68% say that buying shoes is always a moment of pleasure (+4 points compared to previous fall-winter)".

If the retail score in October seems to lack some drive as compared to last year, this is not enough to put the shame on the second COVID-19 wave. Only November will give clear conclusions about the end of 2020.

According to a survey run by Criteo on the French buying intentions a few weeks before the holiday season, two-thirds of people said they are determined to support local commerce for the holidays: more than one in two French people (58%) indicated they would consume locally more often than usual. In addition, two-thirds of French people say they want to support their local shops - initiatives slightly favoured by older generations. The same survey points to the need of stores implementing certain measures: more than 47% of French consider free delivery and click & collect to be essential. Even more significant: 42% of older people particularly favour the withdrawal of products outside stores, due to the pandemic.

IMPORTS


French footwear imports kicked off less sharply in May, whereas from June through September it was quite difficult to say that imports were not running in its "business as usual" format.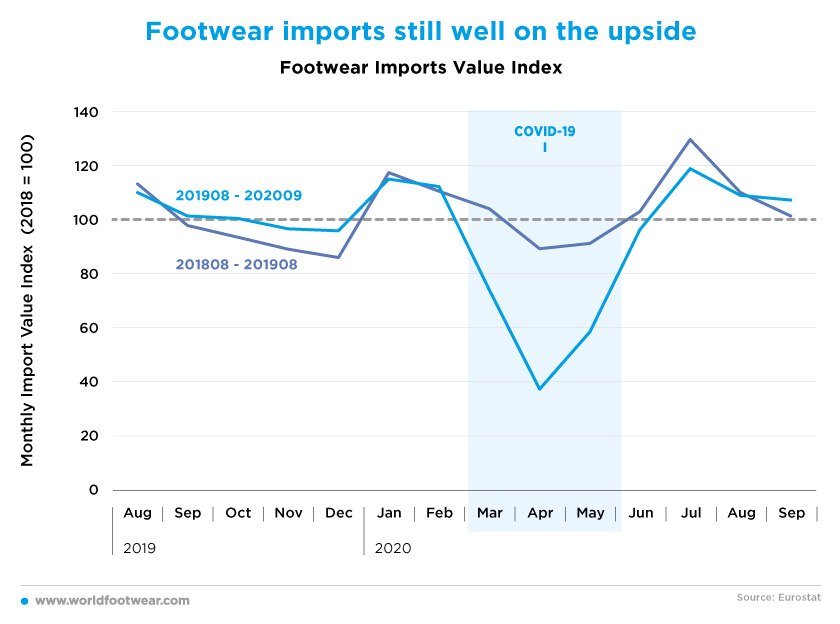 PRICES

Looking into the evolution of footwear prices in the last year, the COVID-19 effects seem to be minor. Comparing the price performance in the March–October period no dramatic difference appears: seasonal changes were registered with prices going up a bit less, and going down a bit more.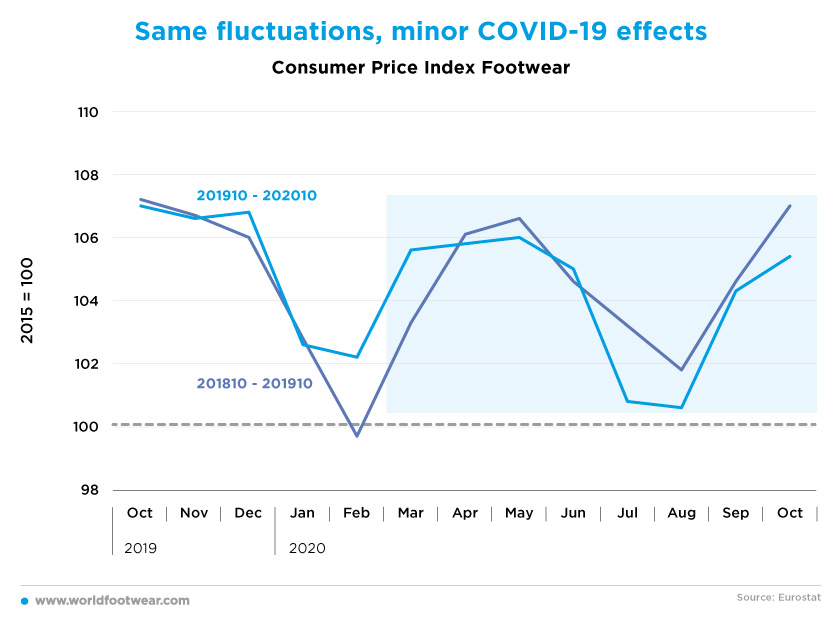 CONFIDENCE

But make no mistake: leading consumer and retailer confidence indicators reflected in real time the fears of the second wave in October and November.

Same conclusions were drawn by local sectorial associations. A survey made by the French National Institute of Statistics and Economic Studies to the Clothing and Leather sectors indicated that the improvement registered had already reached an end: while last year in November there was an easing of pessimism (a kind of Christmas smell), this did not happen in the current year's November, which seems to indicate that for Clothing and Leather the smell of Christmas didn't kicked in yet. Similarly, the French National Leather Council (Conseil National du Cuir), while confirming a 31.0% year-on-year decline in French footwear production in the first eight months of 2020, pointed out that now "consumers are focusing on essential goods, such as children's shoes, and reducing pleasure purchases". All put together, it sems that it will be hard for footwear retail to escape.

Consequences didn't take long to materialize and according to data from the ADP Research Institute, in October 2020, the retail and wholesale trade lost 2 490 jobs after having already fallen by 1 153 jobs in September: "Trade was in good shape before the crisis and showed positive job creation forecasts. In the current situation, it is difficult to predict when to restart job creation in the sector".



E-COMMERCE

Should COVID-19 creep up until the turn of the year, retail will suffer without any question and e-commerce can be the lifejacket for many retailers. So far COVID-19 pushed distance selling in France at least 20 points up in six out of the 7 months of pandemic.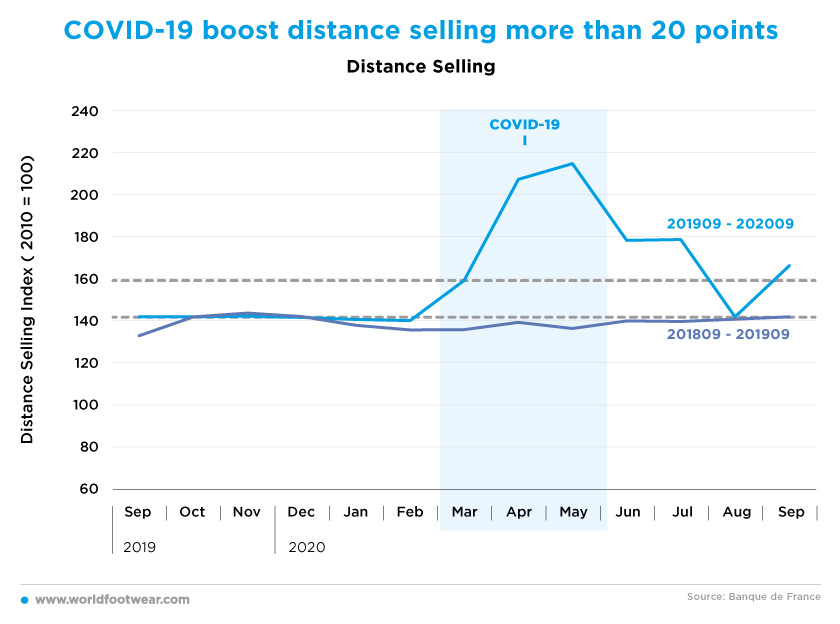 During the last lockdown, e-commerce player Spartoo did not miss the opportunity to position itself and offered its marketplace platform to independent retailers free of charge. A strategic decision for sure, as vast majority of young people, respectively 55% of 18- 25 years old and 46% of 26-39 year old, said it plans to do more end-of-year online shopping, according to the Criteo survey on the French buying intentions.