France: footwear exports on the rise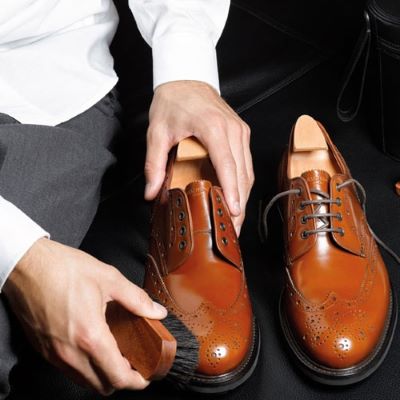 International trade data released by the French National Leather Council (Conseil National du Cuir or CNC) shows that footwear exports continued to grow at a faster rate than imports in 2021
In 2021, France exported 119.5 million pairs, generating 4.0 billion euros, which reflects an increase of 15%, as compared to the previous year, 2020, when trade was impacted by the outbreak of the COVID-19 pandemic. Footwear imports, instead, rose by 12%, totalling 6.7 billion euros.

The sector continues to suffer a trade deficit, but, according to the CNC, it is evolving positively (exports covered 59% of imports). The organization also stated that, last year, France was the world's 10th largest exporter of footwear, with a 1.9% share of global exports, and the 3rd largest importer, with 6.4% of imports.

European countries are the main destinations for French footwear exports, accounting for 92% of the total. In 2021, Spain ranked first, purchasing 22.8 million pairs, followed by Italy (18.2 million), Germany (15.6 million) and Poland (11.7 million).



Leather
Last year, overall French leather exports rose by 23%, generating 14.7 billion euros, and imports grew by 14%, amounting to 11.0 billion euros. The country represented 5.9% of global leather goods exports, which were up by 11%, on a comparable basis to 2019 (prior to the COVID-19 pandemic occurrence).





Leather goods accounted for 68% of exports, footwear for 27%, raw materials for 3% and gloves and apparel for 2%.





CNC pointed out that China has become the main export market for the leather industry (up by 36%, as compared to the prior year), having purchased 2.25 billion euros of leather goods. Performance in the US also stood out, with a 37% growth year-over-year, generating 1.42 billion euros. In Europe, the sector is recovering slowly, with an increase of 9%, as compared with 2020. Spain (up by 26%), Italy (up by 18%) and Germany (up by 7%) assumed the lead.




France's footwear industry
In 2020, France was
the 3rd largest footwear importer
and the
7th largest exporter worldwide
, in terms of value. According to the World Footwear 2021 Yearbook (
more information available HERE
), French exports, which had been growing slowly since 2018, declined in 2020, in line with imports, most likely due to the pandemic. In 2020, France imported 403 million pairs of shoes, worth 7.37 billion US dollars, and exported 107 million pairs, valued at 3.90 billion US dollars.
Image Credits: bespokeunit.com