Register to continue reading for free
Footwear in Switzerland – a country snapshot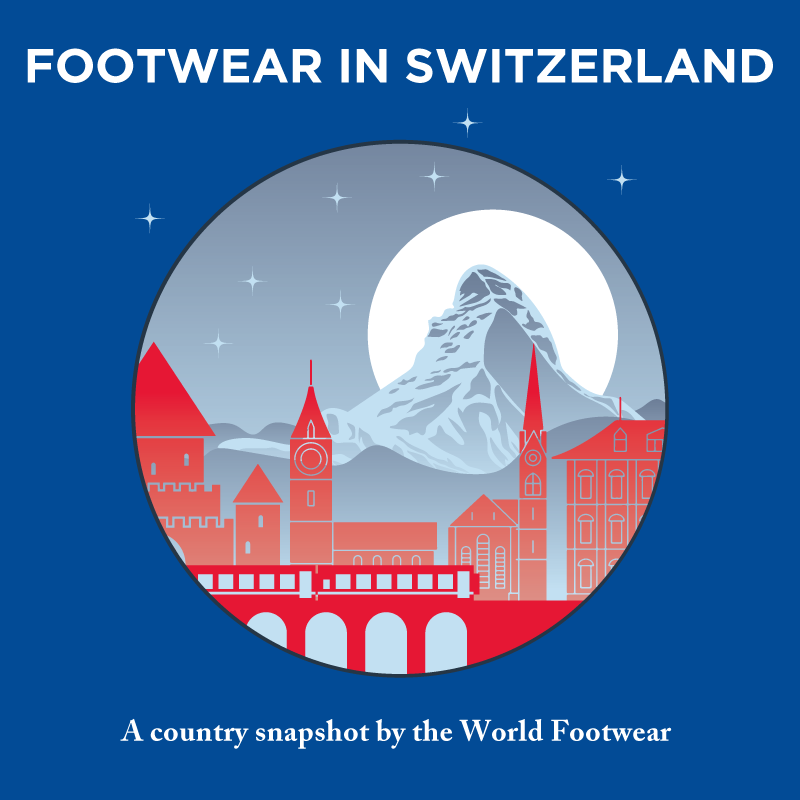 After focusing on the footwear business in Poland, South Africa, South Korea and Russia, today, we bring you a new country snapshot, this time analysing in detail the Swiss footwear industry
Located in the middle of Europe, Switzerland is the 31st largest country in Europe, with an area of 41.285 km2. The Swiss population is about 8.6 million and has been growing at an average annual rate of 1.1%. One of the factors responsible for this growth is the increase of the life expectancy in the last decade, reaching a value of 83.6 years in 2020. Although most of Switzerland's population is urban, its cities are relatively small. Zurich, with a population of 342 thousand people, is the largest, and Bern, the capital, has only 121 thousand inhabitants.

The Swiss economy is the seventh largest in Europe, with a Gross Domestic Product (GDP) of 748 billion USD. GDP per capita reaches 86.6 thousand USD, the third highest in Europe.

According to the latest data from the World Footwear Yearbook, 55 million pairs of footwear were consumed in Switzerland, in 2020, 10% less than in the previous year. This corresponds to an average of 6 pairs of shoes per person, per year.

Leather footwear is responsible for roughly two thirds of the revenue of footwear sales in Switzerland. The online channel already represents 26% of the sales of footwear in this country.

Switzerland's footwear imports exceed exports by some 45 to 50 million pairs of shoes a year, with a reduction of this negative balance in 2020, as result of the COVID-19 pandemic, to 39 million. In value, the Swiss trade deficit in footwear exceeds one billion dollars, and reached a maximum of 1.3 billion in 2020, despite a reduction in the volume of imports.

Although it is not a member of the European Union (EU), Switzerland has access to the single EU internal market, which enables the free movement of their goods, services, capital, and people.

Get free access to the full market study