Publications
Footwear in Switzerland – a country snapshot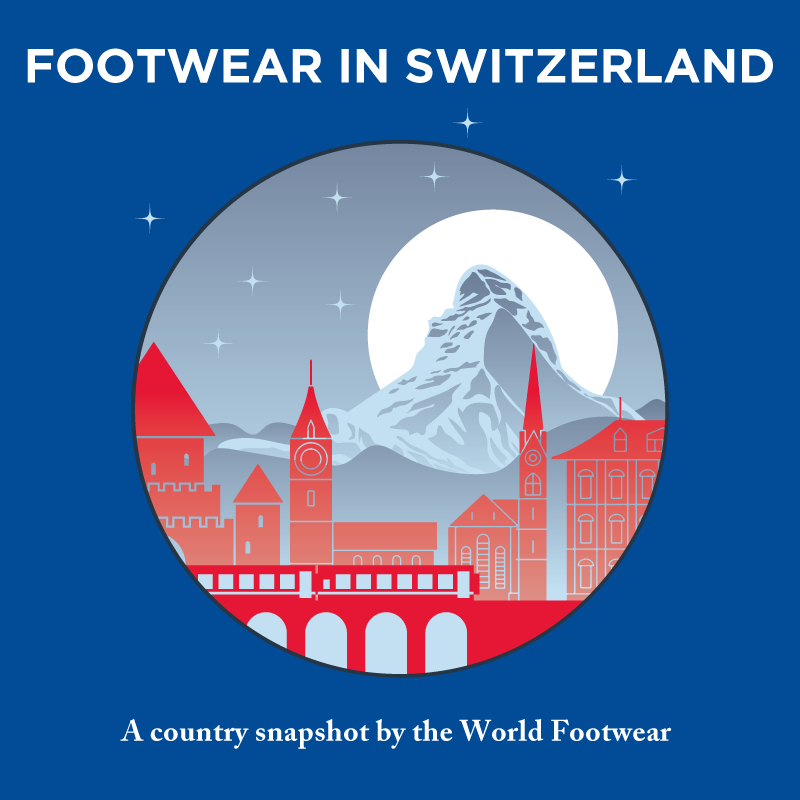 Market study published in 2022 and focused on the Swiss footwear industry.

According to the latest data from the World Footwear, 55 million pairs of footwear were consumed in Switzerland, in 2020. This corresponds to an average of 6 pairs of shoes per person, per year. Leather footwear is responsible for roughly two thirds of the revenue of footwear sales in Switzerland.

In the same year, Switzerland's footwear imports exceed exports by some 45 to 50 million pairs of shoes a year. In value, the Swiss trade deficit in footwear exceeds one billion dollars, and reached a maximum of 1.3 billion in 2020, despite a reduction in the volume of imports.

Data presented in the study refers to the end of 2020.

Contents
Summary

Switzerland: General Characterization

Production and Consumption of Footwear
International Trade
Market Access
Useful Contacts and Events
Sources