Register to continue reading for free
Footwear in South Korea – a country snapshot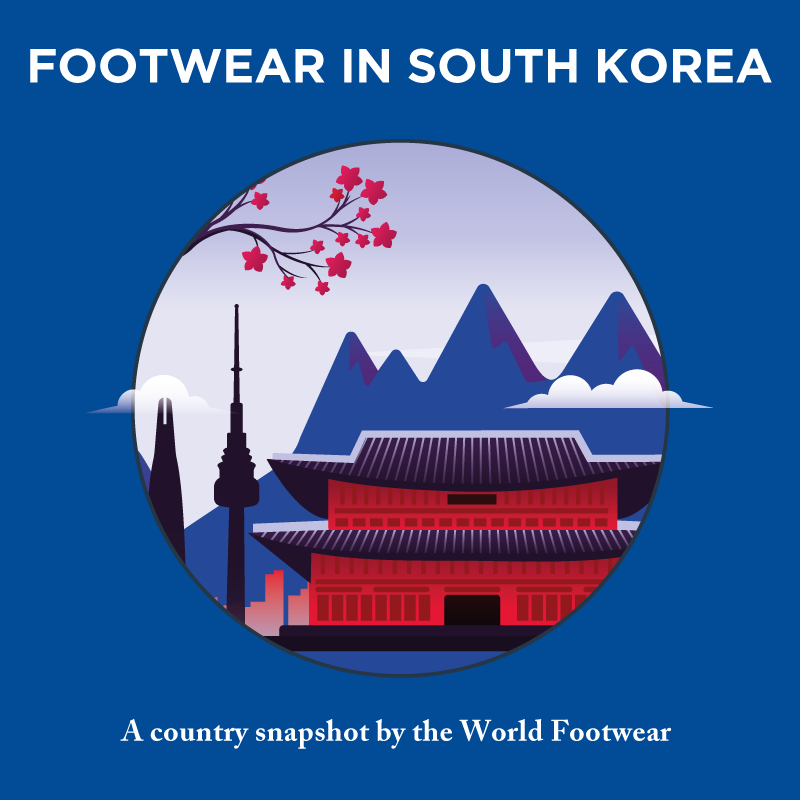 Today, we bring you our new country snapshot, this time focusing on South Korea, the 19th largest footwear consumer in the world, and a very attractive market due to its remarkable growth and consumer loyalty
In 2020, South Korea reported a footwear consumption per capita of 4.2 pairs, well above the average in Asia (2.3 pairs). However, South Korean footwear production is still reduced: in the same year, the country recorded a domestic manufacture of 51 million pairs, occupying the 26th position in this category worldwide.

Accordingly, the Asian country imported a total of 180 million pairs in 2020, worth 2 925 million US dollars, ranking 14th among the largest footwear importers in the world in value. Exports were a lot less significant, at 12 million pairs (240 million US dollars).

Despite some resistance to foreign business models and a conservative profile, South Korea is a very attractive market for footwear companies due to its remarkable economic growth and consumers' loyalty. The country has, in fact, many players in the industry, divided into manufacturers, wholesales and shoe stores. Moreover, the Asian country has signed some agreements to benefit from free trade, such as the one in place with the European Union (EU).

More information on this market can be found in the study that we have compiled, covering useful information, such as the characterization of the footwear production and consumption, further data on its international trade or market access requirements.