Ferragamo with new eco-friendly collection for Farfetch.com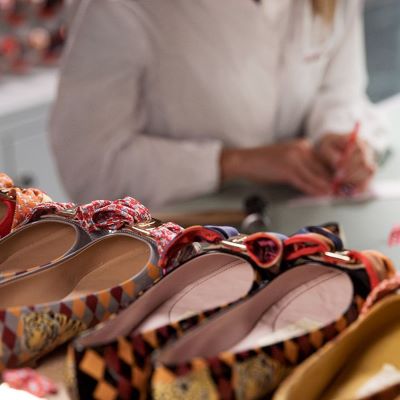 Italy-based fashion house Salvatore Ferragamo created an eco-friendly collection, called Salvatore Ferragamo Icon-Up, which is being launched exclusively on Farfetch.com
Salvatore Ferragamo has released a 300-piece upcycled collection exclusive to Farfetch's Positively Conscious selection. A limited line, named Icon-Up, which includes shoes and belts that utilize the brand's very own upcycled deadstock— including shoes, accessories and printed silks.

The design of the pieces in the capsule collection were reimagined by a team of creatives and local Italian artisans, giving a second life to signature pieces from the fashion house's inventory that might otherwise go unused.
The Icon-Up collection's packaging is crafted from refashioned material including post-consumer waste pulp and pre-consumer leather waste.
The capsule collection will be available for purchase on Farfetch.com until early next year.

Image credits: Salvatore Ferragamo