Brazil: footwear exports decelerate but year-to-date performance is positive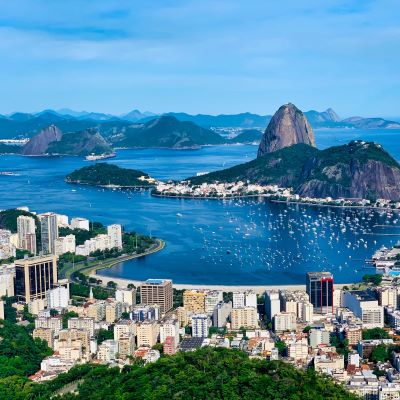 The slowdown of Brazilian footwear exports is in line with the worsening of international macroeconomic conditions, but year-to-date performance remains overall positive
According to the Brazilian Footwear Industries Association (Abicalçados), in November 2022, Brazil shipped 10 million pairs of shoes, generating a revenue of 95.5 million US dollars. These figures reflect an increase of 2.5% in value and a decrease of 13.4% in volume, on a comparable basis to the same month of 2021.

Still, year-to-date results remain overall positive. In the first eleven months of the year, the South-American country exported 129.2 million pairs of shoes, worth 1.2 billion US dollars, up by 16.7% in volume and by 49% in value, as compared to the same period of last year.

The Executive President of Abicalçados, Haroldo Ferreira, pointed out that although the last three months already reflect a slowing down in the international scenario - a reduction in the purchasing power of consumers and the effects of the gradual recovery of China in the market - the data still indicates a positive performance of the footwear industry, above the one recorded by the Brazilian Transformation Industry. "Brazilian footwear exports have maintained the recovery trajectory of the average price, adding value to the export list", highlighted Mr. Ferreira, emphasizing that the average price of footwear exported from January to November is 9.2% above the level registered before the outbreak of the COVID-19 pandemic.



Main Destinations
As the US are the main market for Brazilian footwear exports, the decline in demand from that market is having an impact on the sector's performance. The President of Abicalçados noted tha footwear exports to the US fell in volume by 44% in November alone. Nonetheless, in the first eleven months of 2022, the US purchased 16.8 million pairs of shoes, worth 310.8 million euros, which reflects an increase of 24% in volume and 52% in value, as compared to the same period of last year.





Next, came Argentina. The neighbouring country imported 15 million pairs of yellow-and-green footwear, generating revenue for Brazil of 168.7 million US dollars, up by 28.3% in volume and by 67.2% in value, on a comparable basis to the same period of 2021.





The third main destination was France. Brazil shipped 5.83 million pairs of shoes to the European country, worth 59.47 million US dollars, which reflects a drop of 17.7% in volume and a growth of 5% in value, year-over-year.




Brazilian Footwear Industry
The World Footwear 2022 Yearbook (
more information available HERE
) indicates that
Brazil ranks 5th among footwear producers worldwide
. After a difficult period in 2020, the footwear industry recovered in 2021 boosted by exports that have benefited from increased demand in the US due to the tariffs imposed on Chinese footwear. However, the domestic market is still depressed, and imports were the lowest in a decade.
Image Credits: Davi Costa on Unsplash