Authentic Brands acquires Vince brand intellectual property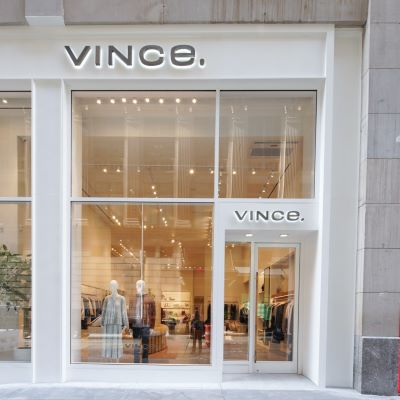 The US-based brand management company has entered into an agreement with Vince Holding Corp to acquire Vince brand intellectual property, expanding this way its luxury portfolio
Under the terms of the agreement, the brand will contribute its intellectual property to a newly formed Authentic subsidiary, ABG Vince, of which Authentic will own a majority stake of 75%. In turn, Vince Holding will receive 76.5 million US dollars in cash from ABG and hold a 25% ownership stake in the subsidiary. Additionally, a long-term licensing deal has been struck, in which Authentic will operate Vince's business in a manner consistent with its current wholesale, retail and e-commerce operations.

"We are pleased to bring this luxury lifestyle brand into the fold and partner with the Vince management team on the brand's next phase of growth. The addition of Vince strategically expands Authentic's portfolio of globally renowned Luxe brands. We see significant opportunities to expand Vince's offerings to meet the growing demand for premium and luxury goods worldwide", commented Jamie Salter, Founder, Chairman and CEO of Authentic.

The Californian-based luxury brand was founded in 2022 and offers women's and men's ready-to-wear, footwear and accessories through its 60-plus retail stores, wholesale accounts, and a newly re-platformed e-commerce site and rental subscription service, Vince Unfold. ABG said that this store footprint is to remain in place, as its plans include expanding Vince in key luxury markets and categories. "We are confident that with Authentic's proven know-how in brand building combined with our design and distribution expertise, Vince is poised for long-term growth", added Jack Schwefel, CEO of Vince Holding Corp.

The agreement, which is expected to close in the second quarter of 2023, pending customary closing conditions, follows news of the acquisition of Boardriders.

Image Credits: wwd.com