APLF Dubai is just around the corner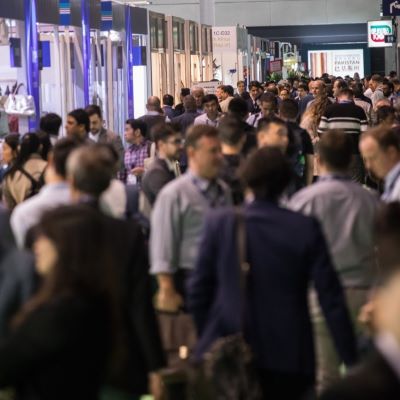 From the 30th of March to the 1st of April, the international leather trade fair will bring together to a new venue, for the first time since the beginning of the pandemic, the global leather industry
Held for the first-time outside Hong Kong, all three APLF fairs – APLF Leather, Materials + and Fashion Access – will be found in Halls 1 to 5 of the Dubai World Trade Centre. The organization estimates that the 15 national pavilions (from Brazil, Egypt, France, India, Italy, Japan, Korea, Pakistan, Spain, Taiwan, Turkey, the UK, and the USA) will be packed with 400 suppliers of leather, materials and other fashion accessories.

It is also anticipating welcoming around 8 000 attendees, including buyers from India, Pakistan, Egypt, Ethiopia, Turkey, Russia, Poland, Romania, and the Middle East.

Dubai, as an international globally important commercial hub, is expected to play an important role in the success of the event. The new location, between Europe and Asia, will attract a different mix of visitors, providing more business opportunities for companies from nearby African and Middle Eastern countries. At the same time, APLF remains accessible for the entire global leather industry due to the many international flight connections offered.
The three-day fair will also feature other leather-industry related events. The conference 'Future Trends in a Post-Covid Leather Industry', co-organized with the International Leather Maker, will be held on the 29th in a hybrid format to discuss the trends sweeping across the industry in the post-pandemic and post-COP26 marketplace. The Global Footwear Executive Summit, which will take place on the 31st with the support of World Footwear, will be dedicated to the impact of technology on design, manufacturing, logistics, and rising footwear prices. Leather Naturally (LN) will also give an update about LN and Metcha Campaign.

For more information about the event, please refer to the following LINK.