APLF set to return in a special edition in Dubai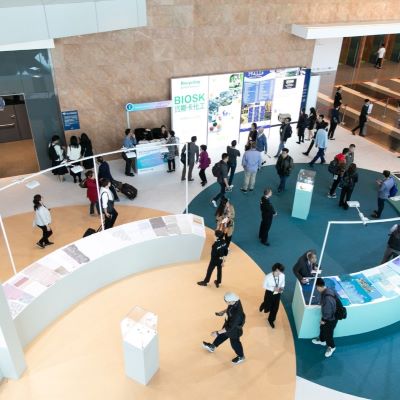 After an absence of two years since its last edition in Hong Kong, APLF returns to be held in the Dubai World Trade Centre (DWTC) from the 30th March to the 1st of April 2022
All three APLF fairs – APLF Leather, Materials + and Fashion Access – will be housed in Halls 1 to 5 of the DWTC, simultaneously, covering the global supply chain of the leather, tanning and manufacturing industry. Organizers are estimating that 400 exhibiting companies will occupy the 15 national pavilions from Brazil, Egypt, France, India, Italy, Japan, Korea, Pakistan, Spain, Taiwan, Turkey, the UK, and the USA.

The organization is also expecting to welcome around 8 000 attendees, including buyers from India, Pakistan, Egypt, Ethiopia, Turkey, Russia, Poland, Romania, and Middle East. The new location has opened opportunities for companies from nearby African and the Middle Eastern countries to expand their international base of buyers.

APLF Special Edition in Dubai will remain loyal to its character, promoting a set of parallel initiatives. Visitors will be able to attend a conference on 'Future Trends in a Post-Covid Leather Industry', co-organized with the International Leather Maker, to discuss several topics surrounding the subject, and the Global Footwear Executive Summit, with the support of World Footwear, to debate the impact of technology on design, manufacturing, logistics, and rising footwear prices. Leather Naturally (LN) will also give an update about LN and Metcha Campaign.

Throughout the event, a display of materials and fashion trends for the next two seasons will be available.

For more information about the event, please refer to the following LINK.