Special edition of APLF to be held in Dubai in 2022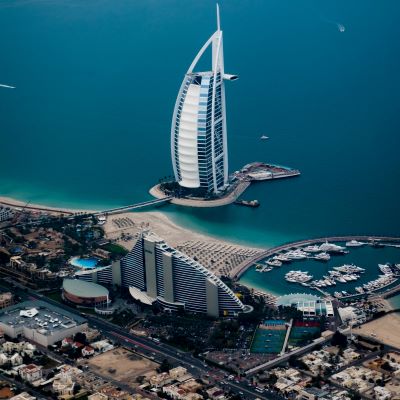 Organisers announced that APLF-Leather and Materials+ 2022 will be relocated from Hong Kong to Dubai. The events will take place by the end of March 2022 at the Dubai World Trade Centre
The decision was made after "extensive discussions with leather industry associations and exhibitors" and APLF underlines that the decision was made after surveying major exhibiting countries such as Brazil, France, Germany, India, Italy, Japan, Korea and the USA. Along with key exhibitors also being consulted, the Organisers are satisfied that there is sufficient support from the global leather industry to hold a successful APLF in Dubai next springtime.

Hong Kong government's announcement in August 2021 stipulated that the current regulations under the Prevention & Control of Disease Ordinance will be extended until the 31st of March 2022. This has meant "continued disruption to both exhibitors and visitors for the APLF fairs", as inbound travel to Hong Kong is subject to testing and lengthy quarantine restrictions. Hence, APLF's decision to organise next year's fair in Dubai.
APLF's Special Edition in Dubai

"Since the outbreak of COVID-19, the Dubai authorities have acted swiftly to contain the threat to both residents and visitors whilst providing vital economic support to all tourism industry stakeholders. Dubai reopened the city to domestic tourism in May 2020 and then also to international visitors in July 2020. The UAE is the world's most vaccinated country with 98.1% of the population now vaccinated. Subsequently, international mega trade shows such as Gitex Technology Week (Dec 2020), Gulfood (Feb 2021) and Arab Health, (Jun 2021) have taken place again in the city successfully", organisers of the APLF fairs started by saying.
To this they have added the location of Dubai between Europe and Asia, which makes this an "ideal location for APLF whose mix of exhibitors and buyers come from approximately 80 countries worldwide". At the same time, there are many international flight connections to and from Europe.
Expo 2020 Dubai, which began on the 1st of October 2021 and will run for 182 days until the 31st of March 2022 will attract 191 nations, is another point of interest supporting teh decision to move the APLF fairs to Dubai next year.

"Organising APLF outside Hong Kong is a new experience for us, and also suppliers and buyers", commented David Bondi, Director of APLF and Senior Vice President of Informa Markets Asia. "But with Informa Markets' strong presence in the Middle East and North African markets, our local resources and regional experience will complement our expertise and most certainly benefit the organisation of APLF's Special Edition in Dubai. Add to that the positive feedback from our association partners all around the world, and I am fully confident that a successful edition of APLF will be held in March 2022."

Image credits: Christoph Schulz on Unsplash