Amazon is hiring 100 000 across the US and Canada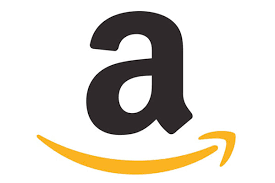 The online giant is expecting to open 100 new Operations sites in September across fulfilment centres, delivery stations, sortation centres and other sites. Amazon announced it will hire 100 000 people in the US and Canada
The positions created will include full-time and part-time jobs in Amazon's fulfilment and logistics network as the online giant expands its footprint. The most recent announcement by Amazon that it will be adding an additional 100 000 regular employment opportunities throughout the US and Canada follows the creation of 33 000 Corporate and Technology jobs made public in the beginning of September.

"We are opening 100 buildings this month alone across new fulfilment and sortation centres, delivery stations, and other sites", commented Dave Clark, Senior Vice President of Worldwide Operations at Amazon. "We are proud to be hiring 100 000 new associates with pay of 15 US dollars per hour or more across those buildings and in our network. Our expansion also comes with an unwavering commitment to safety. Collectively, our new team members have already completed more than 1 200 000 hours of safety training, with over 500 000 more hours expected, to ensure that in addition to fast and efficient delivery for our customers, we're providing a safe and modern environment for our employees and partners", he concluded.


Amazon has already opened over 75 new fulfilment, sortation centres, regional air hubs, and delivery stations in the US and Canada in 2020. Since 2010, Amazon has directly created more than 600 000 jobs in the US across its corporate offices and operations sites and invested more than 350 billion US dollars across more than 40 states, including infrastructure and compensation.

At the end of June, Amazon put its headcount at 876 000 worldwide. These new announcements will make it growth to nearly a million. The COVID-19 pandemic and the consequent closure of retail locations and the lockdowns have contributed to an increase in online sales, demanding operators such as Amazon to invest in their ability to respond to the market increasing demands.

Image credits: Christian Wiediger on Unsplash