24 new companies join the Fashion Pact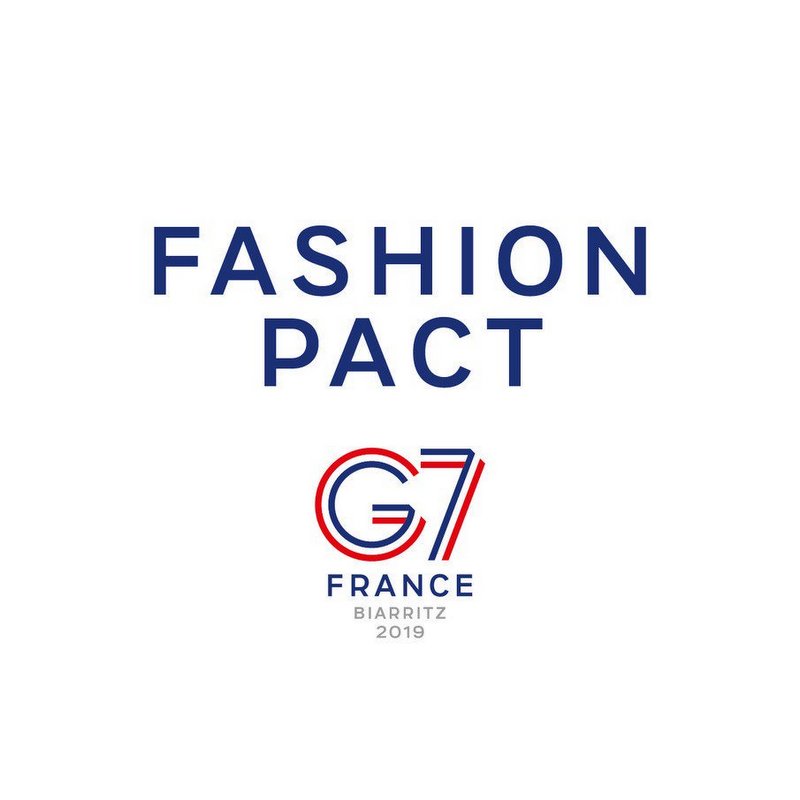 Signatory companies of the Fashion Pact have met in Paris for a first working meeting and 24 more companies joined the group
In the context of the G7 Summit held in Biarritz back in August, 32 companies in the fashion and textile industry made a pledge to work towards shared and concrete goals in three areas: Climate, Biodiversity and Oceans. The Fashion Pact was presented by Kering Chairman and CEO François-Henri Pinault to the Heads of State who met at the summit in Biarritz on the 26th of August 2019.


Now, on the 25th of October 24 further companies in the fashion and textile industry, have announced that they are joining the coalition. This brings the total number of signatories to 56 and the number of brands involved to around 250.

The 24 new signatories are Auchan Retail, Bally, Calzedonia Group, Celio, Damartex Group, Decathlon, El Corte Ingles, Eralda, Etam Group, Farfetch, Figaret, Gant, Geox, Groupe Beaumanoir, Groupe Eram, GTS Group, Kiabi, Lady Lawyer Fashion Archive, Mango, Nana Judy, Paul & Joe, Promod, Spartoo-Andre and The Visuality Corporation.
First Working Meeting
Discussions at the working meeting focused on the governance of the Fashion Pact, the organization of the work to be carried out by its members as well as the translation of their commitments into practical goals. A decision was made to share an initial report on the progress achieved in September 2020. After the meeting, France's Deputy Minister of Ecological and Solidary Transition, Brune Poirson, joined the participants to congratulate the signatory companies for their work and for following up on the commitments they made.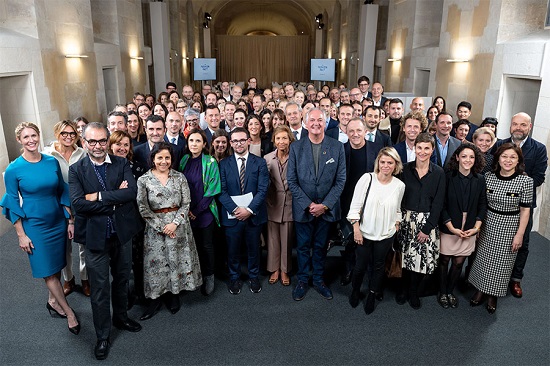 About the Fashion Pact
The Fashion Pact is a global coalition of companies in the fashion and textile industry (ready-to-wear, sport, lifestyle and luxury) along with suppliers and distributors, all committed to a common core of key environmental goals in three areas: stopping global warming, restoring biodiversity and protecting the oceans. Launched as a mission given to Kering Chairman and CEO François-Henri Pinault, by French President Emmanuel Macron, the Fashion Pact was presented to Heads of State at the G7 Summit in Biarritz.



Fashion Pact coalition comprises the following companies: adidas, Armani Group, Auchan Retail, Bally, Bestseller, Burberry, Calzedonia Group, Capri Holdings Limited, Carrefour, Chanel, Celio, Damartex Group, Decathlon, El Corte Ingles, Eralda, Etam Group, Ermenegildo Zegna, Everybody & Everyone, Farfetch, Fashion3, Figaret, Fung Group, Gant, Galeries Lafayette, Gap Inc., Geox, Groupe Beaumanoir, Groupe Eram, GTS Group, H&M Group, Hermes, Inditex, Karl Lagerfeld, Kering, Kiabi, La Redoute, Lady Lawyer Fashion Archive, Mango, Matchesfashion.Com, Moncler, Nana Judy, Nike, Nordstrom, Paul & Joe, Prada S.P.A., Promod, Puma, PYH Corp., Ralph Lauren, Ruyi, Salvatore Ferragamo, Selfridges Group, Spartoo-Andre, Stella Mccartney, Tapestry and The Visuality Corporation.




Source: Kering.com