Puma's sales increase but net income declines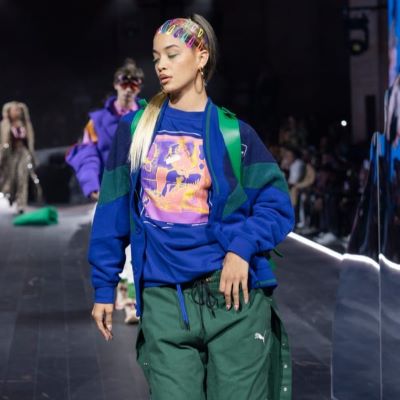 The sportswear company posted a sales growth of 11.1% on a currency-adjusted basis, but a net income decline of 34.7% in the second quarter of 2023, as compared to the same period of last year
In the second quarter of the current fiscal year, Puma's sales reached 2.12 billion euros, up by 11.1% on a currency-adjusted basis (ca) and by 5.9% as reported, on a comparable basis to the same period of 2022.

By region, in this period, the EMEA region recorded a sales growth of 25.0% (ca) to 846.0 million euros and the Asia/Pacific region posted a sales increase of 24.4% (ca) that totalled 413.3 million euros, "supported by a continued trend of recovery in Greater China after the market reopened", as compared to the second quarter of the previous year.

At the same time, while "Latin America continued to show strong growth", sales in North America were down by 4.4% (ca) year-over-year, amounting to 861.5 million euros. This decline was attributed to "macroeconomic headwinds" and the company's "dependency on the off-price wholesale business which will be strategically contained going forward", reads the statement.

Concerning distribution channels, Puma reported that sales from its wholesale business grew by 6.9% (ca) in the second quarter of fiscal 2023, reaching 1.61 billion euros, and direct-to-consumer sales were up by 26.5%, totalling 515.4 million US dollars, as compared to the second quarter of the last fiscal year.

In the three months to the 30th of June, the company's gross profit margin contracted by 170 basis points to 44.8% from the same period of the prior year, as "currency effects were a stronger headwind" and "sourcing and freight costs, as well as promotional activity, continued to weigh".

This led to a decrease in Puma's EBIT of 21.2% to 115.3 million euros, on a comparable basis to the second quarter of 2022. Consequently, its net income declined by 34.7% to 55.0 million euros and earnings per share of 0.37 euros, as compared to a net income of 84.3 million euros and earnings per share of 0.56 euros recorded in a similar period last year.

First Half Results
Overall, in the first half of 2023, the company's sales rose by 12.7% on a currency-adjusted basis or 10.1% as reported, reaching 4.30 billion euros, as compared to the same period of 2022.





In this period, Puma's gross margin declined by 120 basis points to 45.7% from the same half of the prior year, due to the weight of "unfavourable currency effects, higher sourcing and freight costs as well as industry-wide promotional activity".





The effect of this gross profit margin, combined with higher operating expenses, resulted in an EBIT decline of 15.0% year-over-year to 290.9 million euros and an EBIT margin contraction from 8.7% to 6.8%. Consequently, Puma's net income totalled 172.3 million euros, down by 16.2%, as compared to the same half of the prior year.





However, the company said that it expects its gross profit margin and profitability to be under less pressure in the second half. "On the back of our Q2 results, we are perfectly on track to achieve our full-year outlook in the transition year 2023", added Arne Freundt, Chief Executive Officer of Puma. Puma is expecting a full year EBIT between 590 million euros to 670 million euros (2022: 641 million euros) and a respective change in net income.








Image Credits: fashionista.com