Kohl's extends partnership with adaptive brand Billy Footwear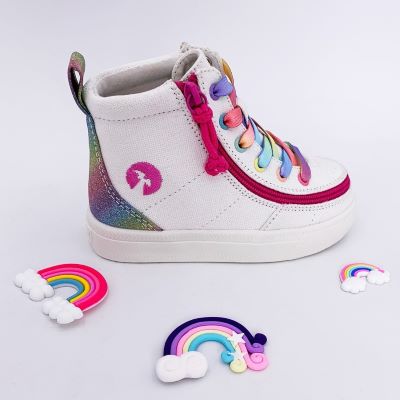 The US-based retailer has announced the extension of the partnership with the adaptive footwear brand Billy Footwear with the aim of broadening its offering of adaptive fashion
Kohl's partnership with Billy Footwear began last July. But with this expansion, the retailer will be able to include the brand's adaptative shoes for all children in sizes 11-7 and toddlers 5-10. Founded in 2015 by Billy Price, this footwear brand offers several adaptive shoe options – its sneakers feature zippers along the sides and around the toe, allowing the upper of each shoe to open and fold over completely – with a focus on universal design.

"We are excited to expand our partnership with Kohl's and offer shoes that embody a universal design. Whether a working mom or a child with disabilities, our products are intended for the masses, blurring the line between adaptive and non-adaptive", commented Billy Price.

The US-based retailer has dwelled on the adaptable category for some years. More recently, in September, it debuted an adaptative apparel line for adults with various degrees of ability. This collection was designed with the contribution of the consulting and management firm Gamut Management, which works with people with disabilities.

Image Credits: 4shopk.tk