Brazilian footwear exports reach over 1.3 billion USD in 2022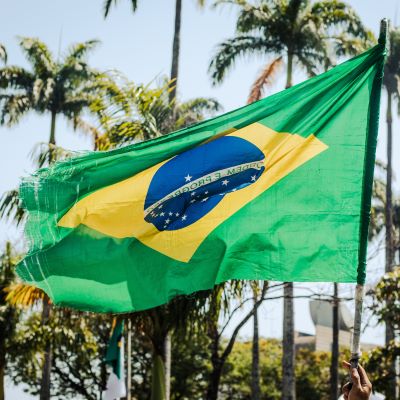 According to Abicalçados, last year, Brazil exported 141.9 million pairs of shoes, generating over 1.3 billion USD, up by 14.8% in volume and 45.5% in value, as compared to 2021
The Brazilian Footwear Industries Association (Abicalçados) added that these figures also exceeded pre-pandemic levels, specifically, by 23.2% in volume and 34.8% in value.

The Executive President of Abicalçados, Haroldo Ferreira, emphasized that exports were vital for the sector's production growth of approximately 3% throughout last year, respectively, to more than 840 million pairs. "In 2022, exports represented almost 17% of the sector's sales, a number that was 15% in the previous year", he noted. According to him, the value generated with Brazilian footwear shipments was the best in 12 years, which is "something to be celebrated".

"The challenge, now, is to maintain these numbers", he continued, as 2023 is expected to be globally more difficult "with the increase in world inflation, caused by the war in Eastern Europe, and by the return of a 'hungry China' to the market after the restrictions of the Zero COVID-19 policy", added the President of Abicalçados. In effect, Brazilian footwear exports have slowed down in the last months of 2022. In December alone, the country shipped 12.7 million pairs of shoes, worth 110 million US dollars, down by 1.5% in volume and up by 16.3% in value, as compared to the same period of 2021.

Abicalçados also highlighted that exports are growing to Latin American countries. "The group of Latin American countries, which accounted for 42% of the value generated in 2021, increased this share to 45% last year", concluded Haroldo Ferreira.



Main Destinations
The main export market for yellow and green footwear is the US. In 2022, the North American 'neighbour' purchased 17.84 million pairs of shoes, generating a revenue of 334.6 million US dollars for Brazilian footwear manufacturers. These figures reflect an increase of 17.7% in volume and 46.4% in value, on a comparable basis to 2021.





As usual, Argentina came in second place, importing 15.9 million pairs of Brazilian shoes by 179.4 million US dollars throughout 2022, up by 19% in volume and 55.8% in value, as compared to the prior year.





France closes the top 3. Brazil exported 6 million pairs of shoes to the European country, worth 65.36 million US dollars, which reflects a decline of 15.8% in volume and growth of 8.6% in value, year-over-year.



Brazilian Footwear Industry
Brazil
ranks 5th among footwear producers worldwide
. The World Footwear 2022 Yearbook (
more information available HERE
) recalls that after a challenging 2020, the Brazilian footwear industry recovered in 2021 boosted by exports that have benefited from increased demand in the US due to the tariffs imposed on Chinese footwear. Even so, the domestic market is still depressed, and imports were the lowest in a decade.
Image Crdits: Matheus Câmara da Silva on Unsplash