US consumer confidence hits four-month low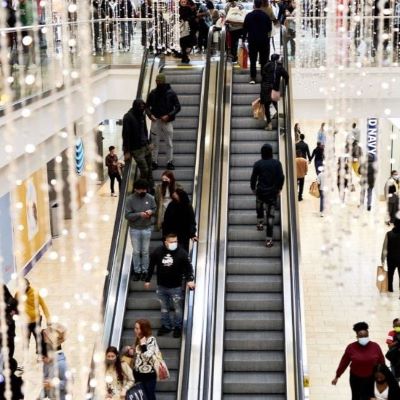 According to the Conference Board's index, confidence among US consumers declined in November to the lowest level since July amid continuing inflation and rising interest rates
The Conference Board's consumer confidence index declined to 100.2 last month, lower than the downwardly revised 102.2 in October. The index is at its lowest level since July, when it dropped to 95.7 amidst spiking gas prices and worsening inflation. Additionally, the Expectations index, which reflects the consumers' six-month outlook, fell to 75.5, and the Present Situation index, responsible for measuring how consumers feel about the current business and labour market conditions, decreased to 137.4, the lowest since April 2021.

"The combination of inflation and interest rate hikes will continue to pose challenges to confidence and economic growth into early 2023", commented Lynn Franco, senior director of economic indicators at the Conference Board. The data shows that "intentions to purchase homes, automobiles, and big-ticket appliances all cooled", he added, as the highest inflation in decades forces many lower-income Americans to rely on credit cards and savings.

However, there is not yet an acute sense of alarm among consumers. The National Retail Federation is anticipating holiday sales to increase in the range of 6% to 8%, reaching about 960.4 billion US dollars, as compared to the same period last year. The strong labour market might be behind consumers' resilience, but according to the Chief Economist of the financial markets research company FWdBonds LLC, Chris Rupkey, "at some point, the economy is going to break and that will take the wind out of the consumers' sails in a hurry".

CNN (edition.cnn.com) points out that the Federal Reserve is expected to continue increasing interest rates in the next months to bring down inflation and cool demand.

Image Credits: chicagobusiness.com