US consumers to do more holiday shopping in-stores than online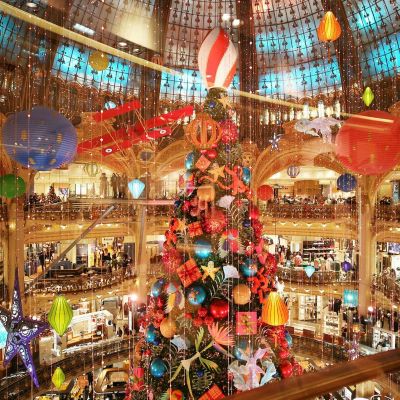 This is the first year since the COVID-pandemic breakout in which consumers said expecting to make more of their holiday purchases in stores (46%) than online (45%), said the NPD Group
The annual holiday purchase intentions survey from the global market research specialist NPD Group also found that the number of consumers planning to shop only online for the holidays dropped from 85% last year to 80% this year, which, according to the group, is "the largest ever shift favouring stores". Furthermore, among those planning to shop online, 16% are anticipating picking up their purchases in stores or curbside, against 14% last year, most likely leading to an increase in foot-traffic at brick-and-mortar stores.

"After more than two years of heavy online shopping, consumers are ready to get back to the sport of shopping", commented Marshal Cohen, Chief Retail Industry Advisor for NPD. "Despite saying they plan on scaling back holiday spending this year, sales revenue through October fell 1% below last year's levels, which shows that shoppers are still willing to spend money on general merchandise, even as prices continue to rise", he added.

The data also suggests that mass merchants will gain the most from the declining focus on e-commerce: 44% of consumers said to plan shopping at mass merchants, in contrast with 42% last year. NPD believes that a rising cost-consciousness awareness among consumers might be the reason for this.

Nevertheless, NPD's Chief Retail Industry Advisor underlined that "impulse and self-gifting are an integral part of the holiday mix". So, a good performance in this season is dependent on the retailers' ability "to leverage promotions and exciting products that play to feelings of shopping cheer. Increasing in-store shopping levels will deliver greater benefits to retailers that can entice consumers into buying on impulse, which could help move excess inventory out the door while also giving store bottom-lines a boost", he concluded.

Image Credits: ft.com