Zouri and O'Neill are teaming up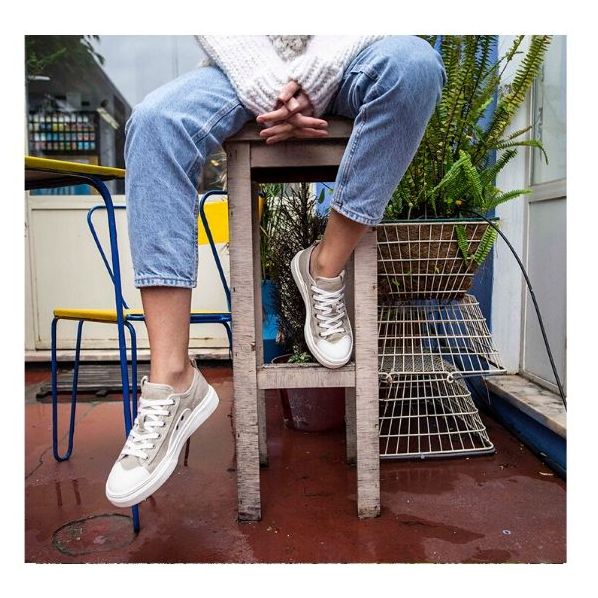 The North American brand joins the Portuguese brand to create a line of shoes with 12 unique models, which contain marine waste collected from Portuguese beaches
The result of this partnership is innovative and promises to transform the footwear market worldwide: "It is undeniable that the world needs immediate solutions for the preservation of its ecosystems and a change in the mentality of new industries, as they are the biggest agents of imbalance on our planet. The collaboration between Zouri and O'NEILL BLUE promises to be the partnership of the year internationally", Portuguese-based brand Zouri believes.

The commitment between Zouri and O'Neill Blue foresees a path of solid continuity, with the two brands expecting to jointly withdraw 50 tons from the oceans in 2 years. O'Neill was given the task of developing the models and Zouri was responsible for identifying the materials and ensuring production. To this end, the Braga brand has set partnerships with Portuguese plastic processing companies, as well as with sole and shoe producers. The University of Minho (Universidade do Minho) participated in the project to develop the sole, at an early stage of the process.


The models resulting from this collaboration
will be in stores this summer
, in August, in 10 European markets. The new models can also be
found online
at
www.zouri-shoes.com
.
O'Neill
O'Neill is the brand of acclaimed ocean protector Jack O'Neill, known for wearing a patch over his left eye, which he lost in an accident while surfing in the 1970s, O'Neill created the neoprene suit in the early 1970s. The project that he would come to consider the most important in his life would arrive in the late 90s, when the surfer founded the "O'Neill Sea Odyssey", an educational program that allowed more than 100.000 children to learn about protecting marine resources while traveling on their personal catamaran, Team O'Neill.
Zouri
By 2020, Zouri reached the incredible number of collecting 4 tons of plastic from the sea, in joint actions with more than 1.300 volunteers, in cooperation between municipalities and NGOs across the country. Zouri's objective is to promote, among 150 schools, environmental awareness programs about the damage of plastic, and how this, combined with creativity, "could become the most valuable raw material of this decade".
More information about Zouri can be found on the brand's website following this
LINK.