adidas delivers strong third quarter results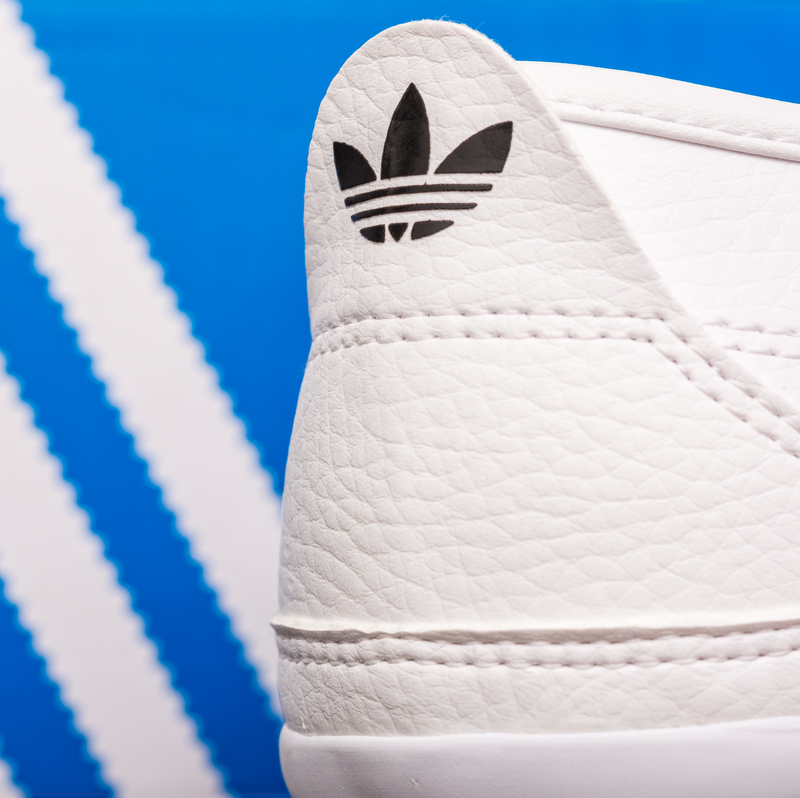 Revenue posted by the Germany-based sportswear giant for its third quarter increased by 8% currency-neutral and 3% in euro terms. As a result, adidas has increased its full-year outlook
"We delivered high-quality growth again in Q3. The top-line expansion was driven by double-digit increases across our strategic growth areas North America, Greater China and e-commerce. At the same time, we achieved strong profitability improvements despite a significant increase in marketing investments and severe currency headwinds", commented Kasper Rorsted, adidas CEO, concluding: "With these results, we are confident to reach a higher-than-expected profitability level in 2018 and remain firmly on track to achieve our long-term targets until 2020".

Currency-neutral revenues increase

In the third quarter, currency-neutral revenue grew by 8%. Revenue at the adidas brand increased by 10%, driven by double-digit growth in Sport Inspired as well as high-single-digit growth in Sport Performance, the latter driven by continued double-digit growth in Training and Running. Revenue at the Reebok brand decreased by 5% as double-digit growth in Classics was more than offset by declines in Training and Running. From a channel perspective, the company's top line was largely driven by excellent double-digit growth in direct-to-consumer revenue with strong support from e-commerce, where revenues grew 76% in the quarter. In euro terms, the company's revenues were up by 3% in the third quarter to 5.873 billion euros (in 2017: 5.677 billion euros).
Adverse impact on reported revenue

The company's top-line development in the third quarter was impacted by the first-time application of hyperinflation accounting to its Argentinian business, which represented 2% of global sales in 2017. IAS 29 requires that hyperinflation accounting be applied retrospectively from the start of the relevant reporting period, namely from the 1st of January 2018. As a result, reported revenues were negatively impacted by a high-double-digit million euros amount. At the same time, hyperinflation accounting had a slightly positive impact on currency-neutral revenue growth.
Double-digit growth in North America and Asia-Pacific
From a market segment perspective, the top-line expansion in the third quarter was driven by ongoing strength in the company's strategic growth regions: the combined sales of the adidas and Reebok brands continued to expand at strong double-digit rates in both North America (+16%) and Asia-Pacific (+15%), the latter driven by Greater China (+26%). Revenues in Russia/CIS increased by 7% as the positive impact from World Cup-related sales still offset the significant amount of store closures during the past twelve months. While revenues in Latin America were flat, sales in Emerging Markets decreased by 2%. Revenues in Western Europe, in line with expectations, declined by 1% during the quarter.



Results for the first nine months of 2018
In the first nine months of 2018, revenues increased by 9% on a currency-neutral basis. In euro terms, revenues grew by 3% totaling 16.682 billion euros (16.162 billion euros in 2017). From a brand perspective, currency-neutral revenues for brand adidas grew by 11%, while Reebok revenues declined by 4%. Net income from continuing operations grew by 19% totalling 1.616 billion euros (compares to 1.358 billion euros in 2017),




Outlook for the full year
Due to the strong financial performance in the first nine months of 2018, adidas has increased its profitability outlook for the year and specified the targeted range for its top-line growth. The company now projects currency-neutral revenues in 2018 to grow between 8% and 9%, at the lower end of the communicated range (previously: around 10%), due to lower-than-initially-expected growth in Western Europe. At the same time, adidas now forecasts net income from continuing operations to reach between 1.660 billion euros and 1.720 billion euros, reflecting an increase of between 16% and 20% compared to the prior-year level of 1.430 billion euros (previously: increase of between 13% and 17% to between 1.615 billion euros and 1.675 billion euros).