adidas delivers strong performance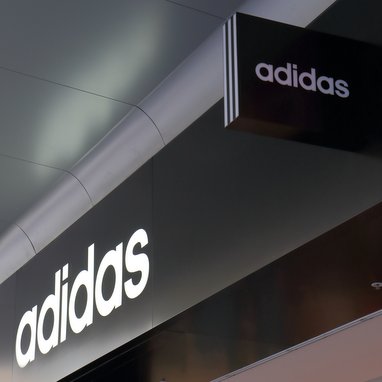 Two digits growth in sales and net income attributable to shareholders. Another strong year for the Germany-based spostwear giant

"2017 was a strong year – financially and operationally. We made great progress toward achieving our mission to be the best sports company in the world. Our strategic growth areas – North America, Greater China and Digital Commerce – were the main drivers of our performance", commented Kasper Rorsted, adidas CEO, adding: "2018 is a key milestone on the road to achieving our long-term targets for 2020. We expect quality growth, with overproportionate bottom-line improvements. This will enable an even stronger increase in profitability by 2020 and allows us to upgrade our long-term target yet again".


Financial Performance in 2017
Currency-neutral sales increase 16% in 2017, resulting from an 18% increase at brand adidas, which was mainly driven by double-digit sales increases in the running category as well as at adidas Originals and adidas neo. In addition, high-single-digit sales increases in the training category also contributed to this development.

Revenue at the Reebok brand grew 4%, driven by double-digit sales increases in Classics as well as low-single-digit growth in the running category. While the brand's international revenues grew at a double-digit rate in 2017, sales in the US declined, reflecting the significant amount of store closures in the market. From a channel perspective, the company's revenue growth was driven by double-digit increases in all distribution channels, with particularly strong support from e-commerce, where revenues grew 57%. In euro terms, sales for the company were up 15% to 21.218 billion euros in 2017 (2016: 18.483 billion euros).

Net income attributable to shareholders, excluding the negative one-time tax impact, grew by 15% to 1.173 billion euros (2016: 1.017 billion euros)


Double-digit growth in almost all regions
On a currency-neutral basis, the combined sales of the adidas and Reebok brands grew at double-digit rates in nearly all regions. Growth in the company's key regions Greater China and North America was particularly strong, with currency-neutral sales increases of 29% and 27%, respectively. While currency-neutral revenues in Western Europe increased 13%, sales in Latin America were up 12%. Currency-neutral revenues in MEAA and Japan increased 10% each. Sales in Russia/CIS declined 13%, reflecting the ongoing challenging consumer sentiment as well as additional store closures during the year.