Register to continue reading for free
Vietnam is now responsible for 10% of the world footwear exports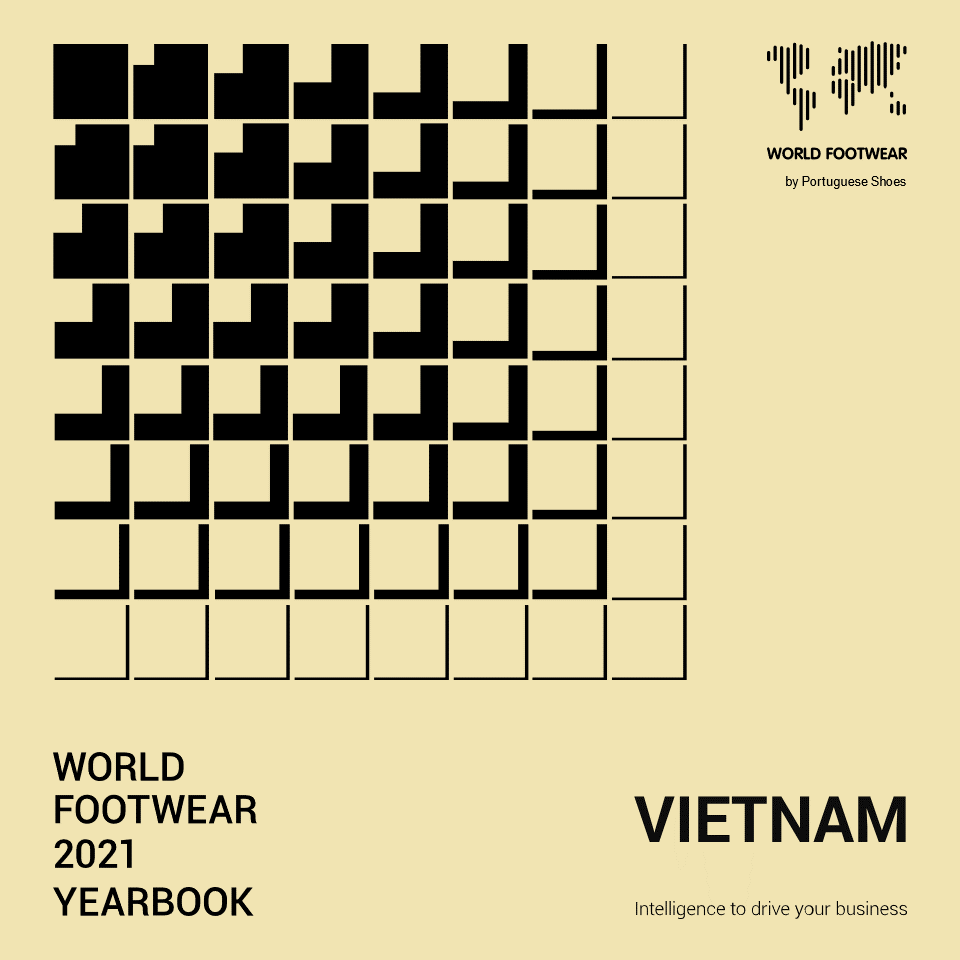 The Asian country has been on the top 3 of the largest footwear exporters since we started to publish the World Footwear Yearbook in 2011. However, in 2020, for the first time Vietnam has crossed the 10% threshold
In this decade China's share of world footwear exports fell by 12 percentage points from 73.1% in 2011 to 61.1% in 2020. At the continental level, this was offset by the rise in Vietnamese and Indonesian exports which grew from 2.0% and 1.6% of the world total in 2011 to 10.2% and 3.0% in 2020, mitigating Asia's drop in exports.

With this, in 2020, Vietnam had a share of 10.2% in the world total exports, resulting in the sale of more than 1.2 billion pairs coming from the Asian country in the international markets.
Also on the rise, Turkey climbed one more step this year to become the world's fifth largest exporter, close behind Germany, which occupies the 4th position. Germany has also shown strong performance in the last decade, overtaking Belgium and Italy as Europe's largest footwear exporter.



Continental View


COVID-19 disrupted international value-chains leading to a reduction of the percentage of production exported from 62% to 59%, i.e., 12.1 billion pairs. Asia was the origin of most of the footwear exported in 2020, as it had been in the previous years, but its share of the world total has been slowly declining over the last ten years, and this trend continued in 2020. The same is happening with every other continent but Europe, as its share of world exports has increased by almost 4 percentage points since 2011.


The country has been heavily impacted by a recent wave of COVID-19. For recent news on the imapct of the pandemic please refer to the following articles:

World Footwear 2021 Yearbook
It is the
eleventh edition
of a report that analyses the most important
trends within the worldwide footwear industry
. Data for 2020, both in quantity and value, is available, making it possible to position the main players with regards to
production, consumption, exports and imports.
The publication is divided in two parts. A first chapter with a deep analysis of the World Footwear industry in 2020, with special focus on the sector's leading global players, and a second part with a
detailed analysis of 84 different markets.