Vapesol obtains a new environmental certification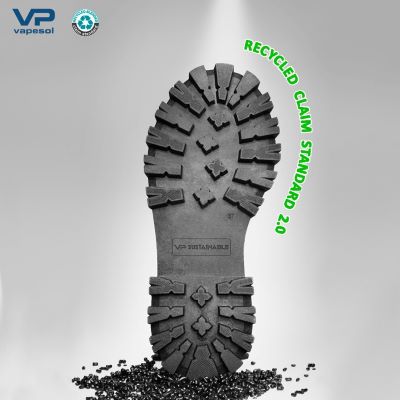 The Portuguese sole manufacturer has obtained the RCS (Recycled Claim Standard) certification for its soles and renewed the GRS (Global Recycled Standard) certification for several of its products
The indicated achievement reflects the company's commitment to the implementation of environmental practices and circular economy tools, as these certifications originate from the RCS and GRS standards, under the responsibility of Textile Exchange. This international entity has developed mechanisms that guarantee the transparency of the certification processes applied to the use of recycled materials to substitute virgin raw materials and also the use of materials of organic origin in the production of clothing, home textiles and footwear.

Vapesol products certified under the requirements of the RCS and GRS standards contain at least 5% and 20%, respectively, of recycled raw materials, which may be sourced from already certified suppliers or by the reprocessing of non-compliant soles resulting from failures in their production process.

Particularly, the RCS soles incorporate 50% of recycled TR raw material and GRS soles contain TR and certified TPU materials, which can constitute up to 100% of the final product. For the more demanding GRS certification, the Portuguese company also presented evidence of compliance with social responsibility requirements, environmental management requirements and chemical substance management.

The sole manufacturer ensures that the quality and resistance of its soles and solutions produced according to the principles of circular economy and the reduction of the environmental impact of the footwear industry has not been compromised.

Source: apiccaps.pt

Image Credits: vapesol.com