Vapesol opens industrial unit dedicated to EVA soles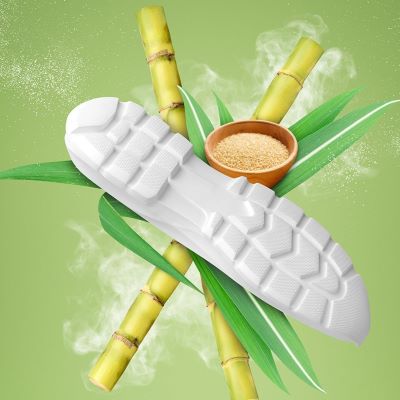 The investment, which amounted to around 2 million euros, will enable the Portuguese soles manufacturer to answer the increasing demand of customers for this type of sole
The new unit, which created 50 new jobs (44 in production), is expected to produce approximately 4 000 pairs of EVA soles per day. Thus, the annual production capacity shall reach 1 million pairs. "Over the past years, we have seen a great increase in the demand for EVA soles. When the pandemic began, which still affects us today, we decided to move towards a diversification of our range of products. EVA is the 'fashionable' sole material, major brands worldwide are increasingly using this type of sole for the development of their footwear collections", explains Décio Pereira, in charge of the company.

According to him, EVA soles are so sought out due to their lightness. "Associated with this, flexibility, comfort and appearance make EVA the material with the greatest growth potential for the coming years in the production of soles for footwear", he added. "Vapesol is focused on guaranteeing our customers the best quality and speed in the production of EVA soles".

In the last five years, Vapesol invested several million euros in technology & innovation, certification, and sustainability. It has acquired, for example, 10 new machines equipped with the "best technology for the injection of tricolour TR/TPU soles" and has reformulated the entire sample sector. However, its biggest investment was made in the EVA soles production unit. "I can even say that, at the moment, Vapesol is the most technologically advanced sole company for the production of TR, TPU and EVA", concludes Décio Pereira.

Source and Image Credits: portugueseshoes.pt