Marita Moreno opens sustainable concept store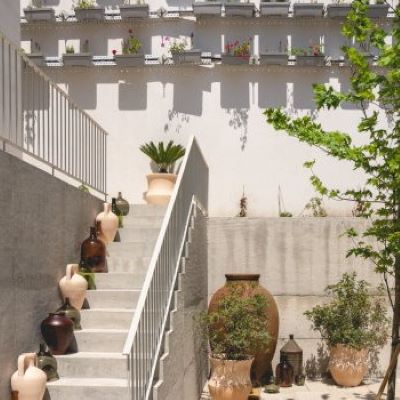 Downtown Porto is the new home of the sustainably-focused Portuguese brand. Located at the Village by BOA Hotel, at Bonjardim street, the space features an assortment of various brands curated by Marita Moreno
To draw in more shoppers to the store and provide a differentiating experience, the sustainable footwear brand decided to reopen its store in downtown Porto, thus reaching those customers who live and frequent downtown. As a result, a sustainable concept store was born, which, in addition to Marita Moreno's accessories and shoes, features various clothing, author jewellery, fashion accessories, illustrations, photography, sculptures and ceramics brands to complete its assortment.

The store also includes a Gallery space to exhibit the work of Portuguese artists and provide a differentiating experience to visitors. For the opening of the shop, the ceramics of the renowned Portuguese ceramist, José Ramos, were on display.

"At a time when we face challenges we never thought we would face, it is essential to reinvent ourselves and seize the opportunities that arise, creating synergies that can benefit several brands that are in the same situation as us. It is very important to instil in the consumer the importance of contributing to local commerce: in addition to valuing art and local entrepreneurship, it helps the community to grow and become stronger and more sustainable", commented Marita Setas Ferro, creative director and founder of the Marita Moreno brand.

The brand intends to
continue honouring the brand's commitment
to minimizing the impact generated on the environment by economic activities, as well as alerting the public to the way they consume, thus changing some habits and mentalities. For more information about the brand, please
refer to the following website
.


About Village by BOA Hostel
The Village By BOA Hostel is a project of rehabilitation, and preservation of the neighbourhood and its existing structures; a place of memories, but also a place that celebrates a calmer pace of life - enjoyed with time and space. Through the interior design of Bacana Studio, Village By BOA has created a hotel experience that suggests the feeling of being at home. The project was designed by Pablo Pita and Heim Balp Architekten.