Portuguese Shoe Museum hosts exhibition on sustainability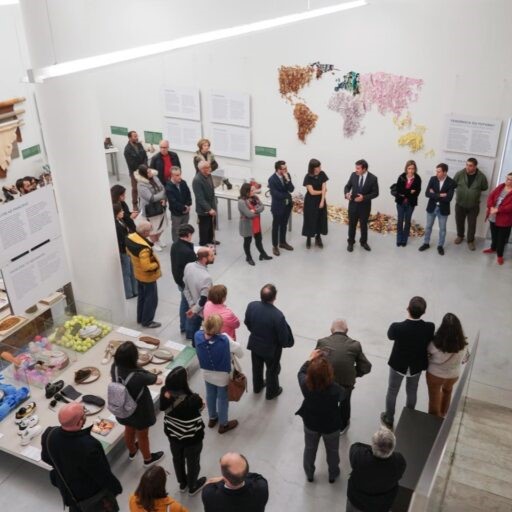 The exhibition 'Trend or Future? Footwear and Sustainability' introduces the public to materials, products and innovative actions that point towards a more sustainable footwear production
"In 2021, 22 billion million shoes were produced worldwide, and the expected lifespan of each pair is only one year old. However, ecological and environmental awareness is beginning to take hold among designers, manufacturers, and consumers". This was the motto that kicked off the exhibition 'Trend or Future? Footwear and Sustainability', which opened up to the public on the past 5th of November in the Portuguese Shoe Museum, located in the Portuguese town of S. João da Madeira, and will be on display until June.

With the institutional support of the Portuguese Footwear, Components, Leather Goods Manufacturers' Association (APPICAPS) and the Portuguese Footwear Technological Centre (CTCP), the exhibition aims at showcasing projects, materials, products and innovative actions that point towards a more sustainable future for the footwear production.

Representing APICCAPS, Paulo Gonçalves, recalls that Asia is responsible for 88% of the footwear produced internationally. "It is not sustainable", he emphasizes, which is why "the Portuguese industry has in course the largest investment in its history to become an international benchmark in the development of sustainable solutions for the footwear and leather goods industry". The director of the Museum, Sara Paiva, also believes that "Portugal can be a pioneer" in this domain, making a name for itself in the international competitive scene.

The Shoe Museum
The Shoe Museum is located in S. João da Madeira, a town with historical significance within the Portuguese footwear industry, and whose development is rooted in traditional know-how. The space portrays the memory of the town's shoe industry, and the reality of shoe design in Portugal in the 20th century, while tracing paths to the cutting-edge technology and creativity of the 21st century. According to the Shoe Museum, "more than a mere artefact exhibition", the museum "is a space of learning, creativity and experimentation, which will demand permanent questioning and an interactive posture from its visitor".





For more information about the museum and temporary exhibition 'Trend or Future? Footwear and Sustainability', please

refer to the following link

.







Image Credits: lazuli.pt