Register to continue reading for free
US: steepest contraction in footwear consumption in 60 years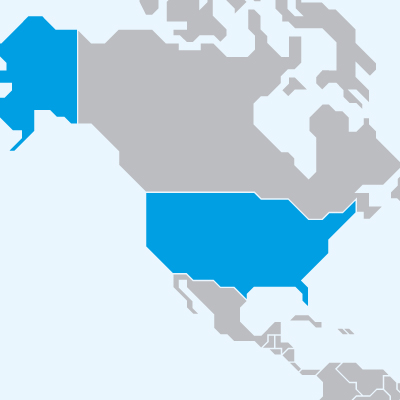 The US, one of the largest footwear markets, is the country registering more positive cases of COVID-19 since the outbreak of the pandemic. We have spoken with Matt Priest, President & CEO of the FDRA, the local footwear association, about the current situation in the country
The pandemic severely disrupted the US retail marketplace in the second quarter of 2020. According to Matt Priest, President & CEO of the Footwear Distributors and Retailers of America (FDRA), "for the year, US consumer spending on footwear shrank -12.3% from 2019, the first annual decline in eleven years and steepest contraction in more than sixty years".
As we are now full speed into the new year, Matt tells us that the US industry is on and so, footwear factories continue to operate in the country, although many are facing reduced levels of staff and output. Limitations on factories exist, but these typically vary from region to region; the national guidelines to slow the spread of COVID-19 are not accompanied by a national mandate. Different states have different measures in place.

On the high street, footwear retailers are facing constraints on both the supply side and the demand side. Matt tells us that many retailers across the country are limiting staff in stores and headquarters, while footwear imports are sharply lower. "In turn, inventories at clothing and accessories stores, including footwear stores, dropped in quarter three and quarter four to their lowest in seven years. On the demand side, consumers remain hesitant to spend, and to combat the spread of COVID-19 many retailers are limiting the number of shoppers in stores at a time, further contributing to lower demand", the FDRA's President adds. Deriving from the fact that the measures in place differ across the country, while many retailers saw complete shutdowns earlier this year and gradual resumptions of (limited) business since then, others remain mostly idled.
When asked about the main problems footwear and leather goods companies are encountering in his country, Matt did not hesitate: "Soft consumer demand, surging trans-Pacific container shipping costs, record duty rates, and a weaker dollar that is boosting commodity prices and increasing costs for US importers".



COVID-19 Situation
Since the beginning of the pandemic the US has registered more than 26.7 million cases of infections, of which almost 456 thousand resulted in deaths.



Footwear Industry in the US
The USA is the world's largest importer of footwear. According to the World Footwear Yearbook (
Available HERE
), in 2019 American imports grew by 2.4% but they are still below the 28 million record level achieved in 2015. China continues to be the main supplier to the American market. However, trade tensions between the two countries negatively affected imports from China which has been losing market share to other Asian countries, namely Vietnam. Conversely, exports to China have been growing over the last five years.