Register to continue reading for free
US footwear industry claims for more support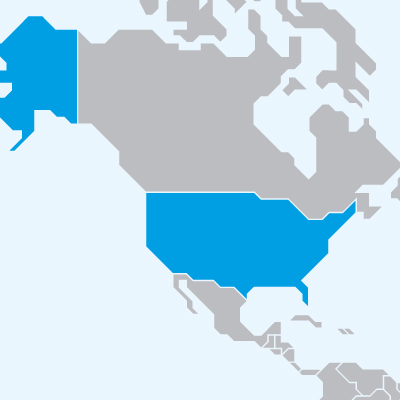 As we write this article the US is the country with the largest number of infected people with Covid-19 (almost 760 thousand people) and fatalities. The footwear industry claims for more assistance
Many brands and retailers in the US continue to have closed stores and limited operations as a result of the Covid-19 pandemic. As a result, companies are becoming more dependent on ecommerce for revenue. To protect the health and safety of workers, extra social distancing has been implemented in distribution centres and product return operations, as well as those stores that are deemed essential and that remain in operation.

But the scenario for many companies is not bright at all. As companies stopped or reduced activities, the level of revenue has declined significant and many businesses have laid off or furloughed some of their workforce, tells us the AAFA - American Apparel & Footwear Association.

As for manufacturing, many brands have repurposed their domestic, and some oversea, production to fill the gaps in personal protective equipment (PPE) supply. Additionally, work footwear and military footwear manufacturing has been identified as essential, so production continues.

"The number one thing we hear from companies is that liquidity is the name of the game. With limited cash flow due to store closures, it is becoming more difficult to pay employees and other business costs. The CARES Act stimulus measures help, however for this crisis we should really be using all of our tools in the toolbox. One thing that we continue to push is that the administration should defer payments of duties on products coming into the country. Just like we have suspended payment of personal income tax, we feel the government should also provide a 90-180 delay in the due date for tariff bills. This would provide cash to keep employees on the payroll. At the same time, we should not be charging duties on PPE or other essential products and inputs that are needed to respond to this crisis. Both of these measures could be done unilaterally by the administration, without having to go through Congress", the Association claims.

The AAFA continues to serve the industry by voicing all their concerns in Washington, as they usually do, and they are focusing on developing materials to support the entire footwear industry, as information is key to navigate through this crisis.
(Updated 20th April 2020)
The US Footwear Industry
The US is the largest importer of footwear in the world. According to the World Footwear Yearbook (
Available here
) in 2018 its imports grew by 3.6%, reaching 27.1 billion US dollars, but they have yet to equal the record level achieved in 2015. Last year, the American market was affected by trade tensions with China, and this has led American importers to redirect their sourcing to other countries.