Register to continue reading for free
US remains by far the world's largest importer of footwear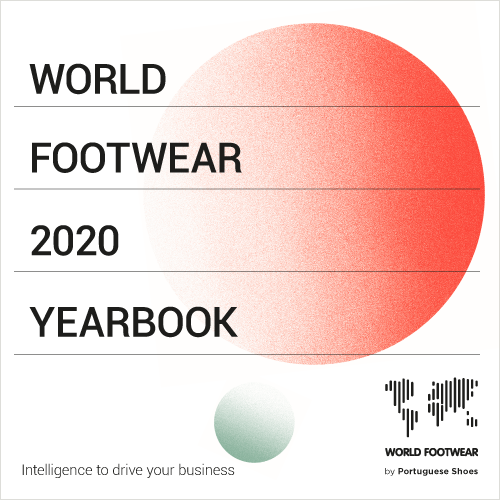 This is one of the conclusions of the World Footwear 2020 Yearbook, recently published by APICCAPS and containing a deep analysis of the footwear industry in 2019. The publication also contains Country Profiles for 84 markets
World Imports
The Americas, both North and South, have been losing share as footwear importers: North America now represents less than one quarter of world imports and South America a mere 2.6%. Demographic dynamism has been driving African and Asian imports, also helped in the latter case by strong economic performance.

However, world imports are still led by the so-called old continent: Europe buys more than one third of all footwear traded internationally
Top Footwear Importers
In respect of countries, the US remains by far the world's largest importer of footwear, importing one in every five pairs of shoes. Japan, in third position, is the most relevant importer in Asia. Eight European countries make it into the list of the top 10 footwear importers. In second position, Germany, also Europe's largest exporter, is the best placed among them, building on an import/re-export strategy. The Russian Federation this year re-entered the list of the Top 10 footwear importers, switching positions with India, which is the only change from last year.





World Footwear Yearbook
The World Footwear Yearbook, a project developed by APICCAPS, the Portuguese Footwear Association, since 2011, analyses the most important trends within the worldwide Footwear industry and offers a comprehensive picture of the footwear industry (for more information follow this link). In its most recent edition, the publication presents statistics by 2019, both in quantity and value, giving a picture of the positioning of the main players considering production, consumption, exports and imports. The publication also includes an individual analysis of dozens of markets, as well as the evolution of the main world players in this sector, with 84 countries under analysis.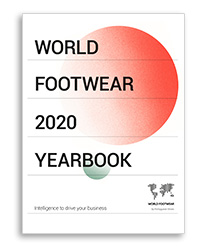 To get more detailed information about the footwear industry in 2019 buy your copy of the World Footwear Yearbook
following this link to access the store.