Upcoming edition of Inspiramais to focus on sustainability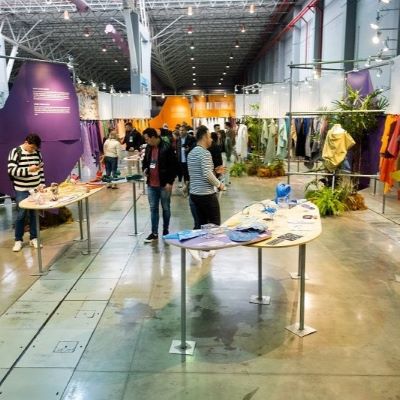 To meet the growing demand of more conscious consumers, the exhibition centred on design and innovation, to be held from the 24th to the 25th of January 2023, will focus on sustainability
Whoever visits the Centre of Events of the Federation of Industries of the State of Rio Grande do Sul, in Brazil, on the 24th and 25th of January, can expect to find several launches focused on more eco-responsible choices, says the organization of Inspiramais. Additionally, visitors will be able to attend several talks that will address this very issue alongside innovation.

"Research shows that the perception of consumers not only internationally, but also in Brazil, is changing towards a more conscious consumption. The industry is aware and demanding more sustainable materials, a movement that is gaining strength and it will be reflected in Inspiramais", commented the Marketing and Relationship Manager of the Association of Leather, Footwear and Goods Components (Assintecal), Aline Santos.

"According to research conducted by the Akatu Institute with GlobeScan, in the country, 8 out of 10 consumers see extreme weather events as unusual, 5 out of 10 consider them very unusual and alarming, and 86% want to reduce their individual impact on the environment and nature", she concluded.
About Inspiramais
The Innovation and Design Exhibition Inspiramais is held twice a year to launch new materials for the footwear, clothing, furniture and jewellery segments. It is promoted by Assintecal (the Brazilian Association of Leather, Footwear and Goods Components), together with Abit (the Brazilian Textile and Apparel Industry Association), CICB (Centre for the Brazilian Tanning Industry), and Abimóvel. The event is planned By Brasil Components, Machinery, and Chemicals in partnership with Sebrae Nacional.








Immage Credits: inspiramais.com.br