Under Armour announces first quarter results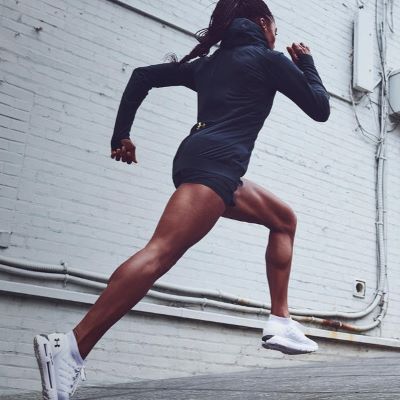 The Baltimore-based company held its own in the first quarter of fiscal 2023, reporting a flat revenue of 1.35 billion US dollars, but is cutting its profit forecast for the full year
"We delivered our quarter, are holding our full-year revenue outlook, and remain bullish on our brand strength while we navigate the current environment. Our relentless approach of delivering ground-breaking innovation will continue to manifest through 2022 and beyond as we work to unleash the full potential of the Under Armour brand. Moving forward, we are digging in to amplify the strengths of our core strategy while creating additional opportunities for athletes to wear UA throughout their day. I have full confidence in the exceptional capabilities of our global team to deliver more pronounced growth and profitability over the long term", commented Under Armour Interim President and CEO Colin Browne.

First Quarter Results
(Under Armour began its new fiscal year 2023 on the 1st of April 2022, so the comparable baseline period is the 1st of April 2021, through the 31st of March 2022)
In the first quarter of fiscal 2023, Under Armour's revenue was flat at 1.35 billion US dollars (up by 2% currency-neutral), on a comparable basis to the same period of the prior year.

While wholesale revenue increased by 3%, totalling 792 million US dollars, in this quarter, Direct-to consumer revenue declined by 7%, amounting to 521 million US dollars, as compared to the similar quarter of the prior year. E-commerce revenue was also down by 6%, representing 30% of the total direct-to-consumer business during the quarter.

By geography, the company's revenue was flat at 909 million US dollars in the North America region (up by 1% currency-neutral) and international revenue decreased by 3% to 431 million US dollars. Within the international business, revenue was down by 1% in the EMEA region (up by 6% currency-neutral) and by 8% in the Asia-Pacific region (down by 4% currency-neutral), having increased by 6% in the Latin America region (up by 6% currency-neutral).

The apparel segment revenue totalled 868 million US dollars, reflecting a decline of 1%, and the footwear segment revenue grew by 1%, amounting to 347 million US dollars; accessories revenue decreased by 13% to 97 million US dollars.

In the three months ended on the 30th of June, the company's gross margin shrank by 280 basis points to 46.7%, as compared to a similar period of the last year, mainly due to "elevated freight expenses related to COVID-19 supply chain impacts, higher than planned promotions, and the negative impact of changes in foreign currency".

Under Armour posted a net income of 8 million US dollars in the first quarter of the current fiscal year and its adjusted net income was 15 million US dollars. Accordingly, its diluted earnings per share corresponded to 0.02 US dollars and adjusted diluted earnings per share to 0.03 US dollars.



Fiscal 2023 Outlook
For fiscal 2023, the Baltimore-based company is still expecting a 5% to 7% revenue growth, but diluted earnings per share are now expected in the range of 0.61 US dollars to 0.67 US dollars, as compared to the previous expectation of 0.79 US dollars to 0.84 US dollars.








Image Credits: about.underarmour.com