UK-listed retailers' profit warnings fall to the lowest quarterly total since 2020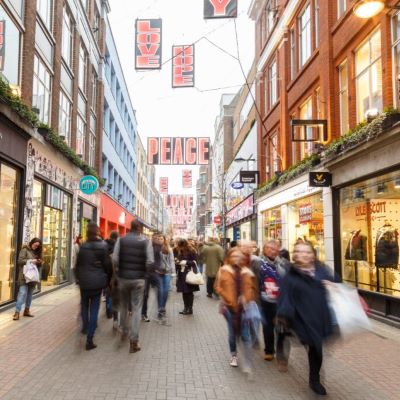 In the first quarter of 2023, UK-listed retailers' profit warnings fell to the lowest quarterly total since 2020, but "persistent inflation, high-interest rates and tightening consumer spending" continue to challenge the sector
According to EY-Parthenon's latest Profit Warnings report, UK-listed retailers issued five profit warnings between January and March 2023. This figure marks a decrease from the nine issued both in the fourth quarter of 2022 and the first quarter of 2022. But persistent inflation, high-interest rates and a decline in consumer spending continue to pose challenges for the sector.

"Retailers enjoyed a better-than-expected earnings season during 2022's festive period, however, this was a relative success given how far forecasts had fallen during 2022", commented Silvia Rindone, EY UK&I retail lead. "Almost half of the sector warned in 2022 and almost a third have issued two or more profit warnings since the start of 2022. Of the consumer sector companies that moved into the 'three warning' danger area since the start of 2022, 30% have gone into administration or have been put up for sale", she detailed.

The same report also reveals that nationally UK-listed companies issued 75 profit warnings in the first quarter of the year, the highest quarterly total since the early stages of the pandemic in 2020 when 305 were issued. The ongoing economic uncertainty is playing a major role in it.

"Economic forecasts improved in the first quarter, but financial market volatility and higher-than-expected inflation reminded us that recovery will not be straightforward. Cost and supply headwinds have eased, but they are still stronger than before the pandemic. The impact of higher interest rates is still taking effect and many companies are vulnerable to further shocks, even if the economy doesn't contract in 2023", reads the report.

EY-Parthenon's Profit Warnings report
EY-Parthenon tracks profit warnings issued by UK-registered companies listed on the UK's Main Market or Alternative Investment Market since 1999, thus providing insights into trends and key economic, sector and market issues facing the country's businesses.








Image Credits: drapersonline.com