UK retail sales volume rose in February despite an unexpected inflation hike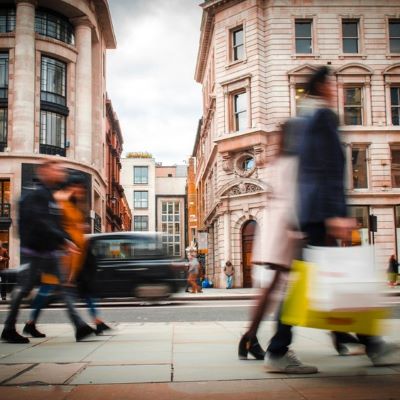 Retail sales volume is estimated to have grown by 1.2% last month, following a rise of 0.9% in January 2023. When compared with the same month a year earlier, sales volumes fell by 3.5%
But still, according to the data reported by the Office of National Statistics (ONS), sales volume was down by 0.3% in the three months to February 2023, as compared with the previous three months.

Commenting on the ONS' data, Lisa Hooker, Industry Leader for Consumer Markets at PwC, said that "retail sales came in better than expected in February, up on both the previous month and the same time last year. The unexpected increase in inflation reported earlier this week meant that sales volumes still declined by 3.3% year-on-year excluding fuel, but this was a shallower decline than that seen in recent months".

Inflation in the UK took a surprising leap to 10.4% in February, driven by a rising cost of alcoholic drinks alongside rising salad and vegetable costs. This figure was up from an annual rate of 10.1% in January 2023, interrupting the easing trajectory recorded since the 41-year high of 11.1% in October last year. "Falling inflation isn't inevitable, so we need to stick to our plan to halve it this year", stated Jeremy Hunt, who ensured that the Government intends to "help families with a cost-of-living support worth 3 300 British pounds on average per household this year".



Non-food sales
Looking into non-food stores' sales volume, which includes the total of department, clothing, household and other non-food stores, there was an increase in February of 2.4% over the previous month, following a rise of 1.0% in January 2023, but a decline of 1.7% when compared with February 2022. In particular, department store sales volumes were up by 5.5% over the month, while clothing stores rose by 2.9%. Growth in both sub-sectors was due to strong sales at discount stores.





"Overall, retail spending appears to be more resilient than many expected at the start of the year. While consumers face cost-of-living challenges and interest rate rises, this has been offset to some extent by wage rises and caps on energy prices. If, as expected, inflation continues to abate, retailers will be hoping the current sales momentum picks up pace as the year progresses, possibly even in time for May's Coronation, but certainly towards the end of the year when we expect disposable incomes to start increasing in real terms", concluded Lisa Hooker.








Image Credits: citybaseapartments.com