UK footfall rises in high streets and city centres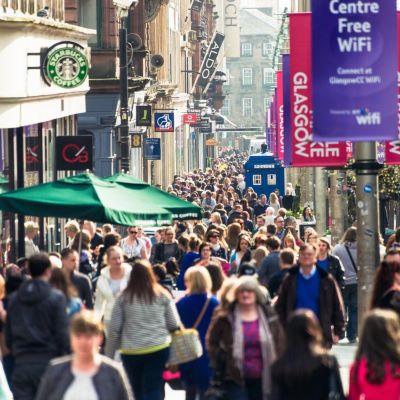 The retail data analytics Springboard says that footfall improved in high streets and city centres in the week following the rail strikes disruption, with the return of workers to the office
From the 5th to the 11th of February, UK high street footfall grew by 13%, as compared to the same period of 2022, which was three times greater than retail parks and shopping centres. Moreover, footfall across all UK retail destinations increased annually by 9.1%, though remaining below pre-pandemic levels (down by 14.5%).

"Footfall across UK retail destinations rose last week from the week before with increases across all three destination types. However, last week was clearly a week when consumers returned to UK high streets following train strikes in the week before last", commented Diane Wehrle, insights director at MRI Springboard. In fact, according to Springboard's MRI Central London 'Back to the Office' benchmark, which tracks footfall around office hotspots, footfall improved by 36.4%, as compared to the same period of 2022.

Annual footfall also rose by 19% in other cities, excluding London. Still, footfall outside city centres registered a slower annual increase, namely, by 6.6% in market towns and 8.8% in historic towns.

Image Credits: publicsectorexecutive.com