UK: British Fashion Council posts blueprint for fashion circularity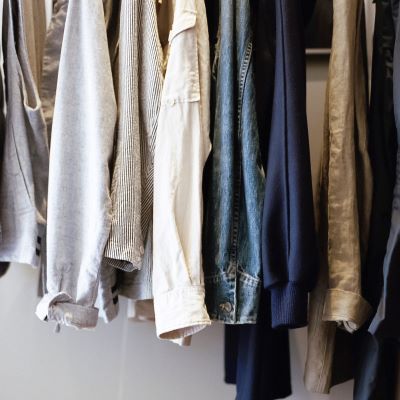 The BFC's Institute of Positive Fashion has presented a framework to address the impact of the fashion industry on the planet through linear production models
"Driven by industry, recognizing the role of government and the consumer, we challenged ourselves to imagine the future circular fashion ecosystem in the UK. By providing an actions-oriented blueprint for the future of fashion, we looked to accelerate the transition towards a circular fashion economy that thrives in its own right and to which other nations can look for inspiration and guidance", commented Caroline Rush, Chief Executive of British Fashion Council. To do so, the report defines three main targets, underpinned by ten actions and thirty recommendations, intending to engage stakeholders, which includes academia, brands, retailers, governmental bodies, consumers, among others.
The first is to reduce the volume of new physical clothing. According to the document, "garments purchased in the UK have a significant environmental footprint, with the production of new fibres and manufacture of clothes having the largest contribution to this". The most effective course of action for stakeholders would be reducing consumer demand for new, physical clothing.
The second target outlined is to maximize utilization through product circularity. The report claims that more than 500 billion dollars are lost every year due to the underutilization of clothing and lack of recycling. Therefore, increasing the number of times clothing is worn would ensure more value is captured. The blueprint furthers that "circular business models can help deliver this increase in utilization while adding greater profitability and stability to the supply chain".

Lastly, for the target outcome "optimized sorting methods and materials recovery", the document points out that emerging technologies are showing potential for scaling closed loop and regenerative recycling of used clothing. However, it is necessary to start planning and investing right away.

Globally, the blueprint calls on the UK government to "lead on policy creation, incentive-setting, and investment for developing the required innovations and enabling infrastructure" and recommends brands to adopt circular and sharing business models. It also highlights the need to increase significant research, information accessibility and transparency, noting that there is more work to do to educate consumers on garment care and recycling, and the use of digital technologies to facilitate multiple elements of the targets.

Image Credits: Crew on Unsplash